HipHop news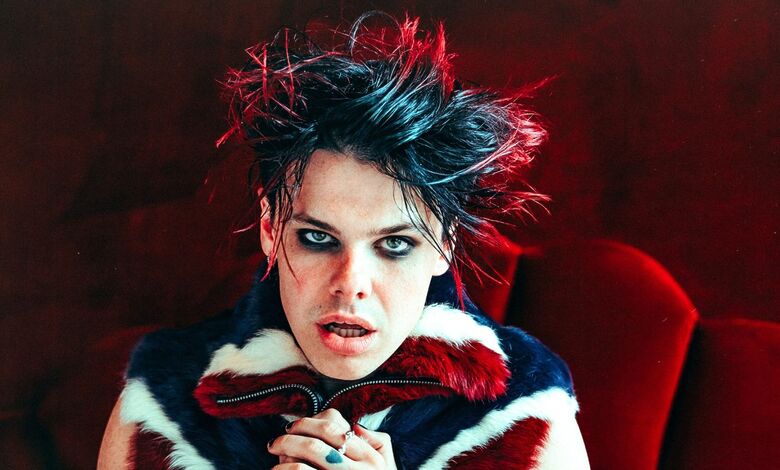 YUNGBLUD Speaks Up Against Injustice And Shows Support For Mahsa Amini At Firefly Music Festival
YUNGBLUD had a stellar performance at the multi-day Firefly Music Festival this weekend in Delaware. During the third day of the event, on Saturday the 24th, the British singer-songwriter joined today's most popular artists, including Wolf Alice, The Bleachers, Matt Maeson, Porter Robinson, HAIM, Seven Lions, The Head and the Heart, Isaiah Rashad, Benny the Butcher, John Summit, and the headliner of the show, Green Day.
The festival kicked off with Halsey and Willow. My Chemical Romance led the second day with Avril Lavigne and others, as Dua Lipa, T-Pain, and The Kid Laroi ended the festival on a high note.
The powerhouse moment came during YUNGBLUD's performance, where half way the Alt-Pop-Punk artist voiced out his anger and wrath: "Everytime something in the world happens like this, I ask myself if I'm going to talk about it or not, but there are thousands of you out there and there are thousands of you watching at home, so today I had no f*ckin choice."
The British rockstar was very emotional and passionate as he carried on, "I'm not going to stand here and question someone's religion, but I am gonna f*ckin fight for expression, I am gonna fight for freedom, and I am going to fight for the women of Iran right now. " Harrison concluded his empowering speech by heightening the importance of self-expression, "…the right to express yourself is your right and your right alone…"
Dominic Richard Harrison has been rocking different stages around the world ever since the release of his 13-track self-titled album YUNGBLUD. In addition to Ireland, Australia, Austria, and New Zealand, the 24-year-old's third studio LP recorded massive success in the UK, the Netherlands, Germany, and Belgium.
YUNGBLUD is on: Facebook – Instagram – Twitter – YouTube – Spotify
Listen to the full album on Spotify: