NEWS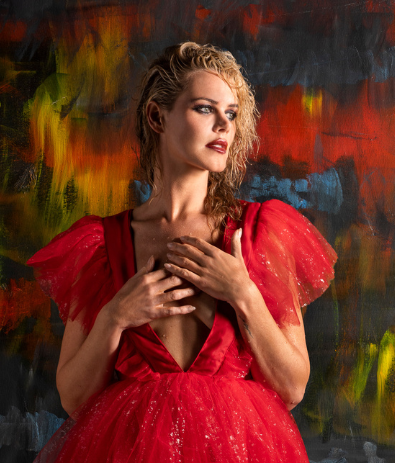 Kelly Monrow Shows Us What It Means To Be A Woman Through Scars Of Venus
The new queen of pop, rock, and country shows us what it means to be a woman through Scars Of Venus, her very own debut album. Aesthetically unique and unbelievably emotive, the album counts twelve tracks, each—a fusion of a multitude of genre elements that makes it such a joy to listen to. At the same time, the songs don't lack in depth and meaning, with an emotional spin on very modern topics and issues.
Monrow had previously shared "Mama Said", a song she worked on with her producer Sinclair in Nashville. The song had stellar success with hundreds of thousands of plays and coverage in several noteworthy magazines including ThisIsFifty. Next came "Jagged Heart", released just a few months ago that garnered over 125K streams on Spotify alone. Monrow is on a wild escapade with her sincere and vulnerable music, and the world is so ready for her!
From the fist-pumping powerhouse track "The Woman", to the dark-pop reflective "Wounds", Kelly Monrow bares her soul and claims her throne in Scars Of Venus. While "Go For Gold" is an exciting percussive inspirational anthem with a healthy dose of EDM, radio-ready pop tracks like "Ain't Mine" and "Wake Up" mix novelty and wholesome familiarity. The Hollywood powerhouse actress' amazing vocals and the flirty beats will have you singing along in no time!