RAP HITS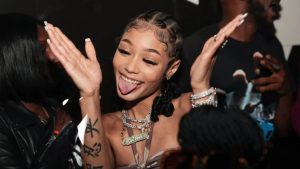 Coi Leray Calls for All Female Rappers to Unite to Land First #1 Rap Song of 2023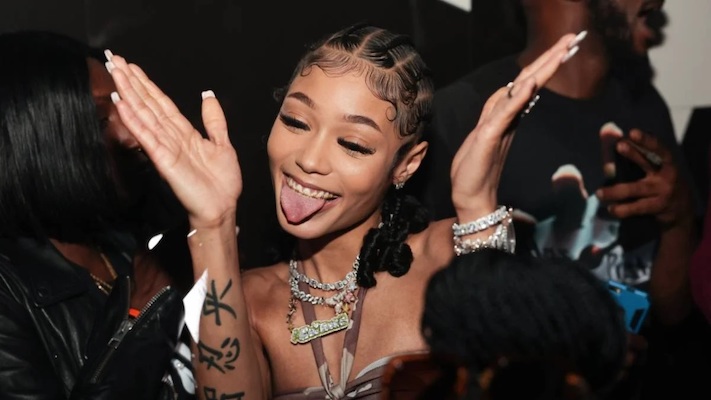 Hip-Hop is in a drought, and that's crazy considering we are in the middle of the monumental 50th-year celebration. With no specific end in sight, Coi Leray is looking to unify all the women in Rap for a chart-topping single. Tagging her message "#justanidea," it certainly isn't a bad one.
"Ain't been a #1 rap song at all this year," Leray wrote. "Calling all the female rappers to front. [Hear] me out. ladies night. Hip hop. Unity."
She added, "Let's make history with a number 1 … together .. with love."
Also, Coi Leray is prepping her new album. Titled Coi, the album is catching eyes for a posthumous James Brown feature.
The single is titled "Man's World," likely a flip of Brown's classic "It's a Man's Man's Man's World," and sits at No. 2 on the album. Additional features are David Guetta, Saucy Santana, Giggs, Lola Brooke, and Skillibeng.
Coi Leray announced the new album will be released on June 23. The album aims to masterfully weave in her flow, vocals, and sounds, ranging from rap to reggae and pop to dance.
You can see the album announcement below.
Coi Leray's latest single, "Bops," was made available via Uptown Records and Republic Records.
In the aptly named song, Coi proudly demonstrates her accomplishment as a top-charting musician who can consistently turn out big hits. In addition to her most recent collaborations with David Guetta on "Baby Don't Hurt Me" and Raye's "Flip A Switch" earlier this month, "Bops" follows an outstanding list of songs.
You can hear the new release below.