RAP HITS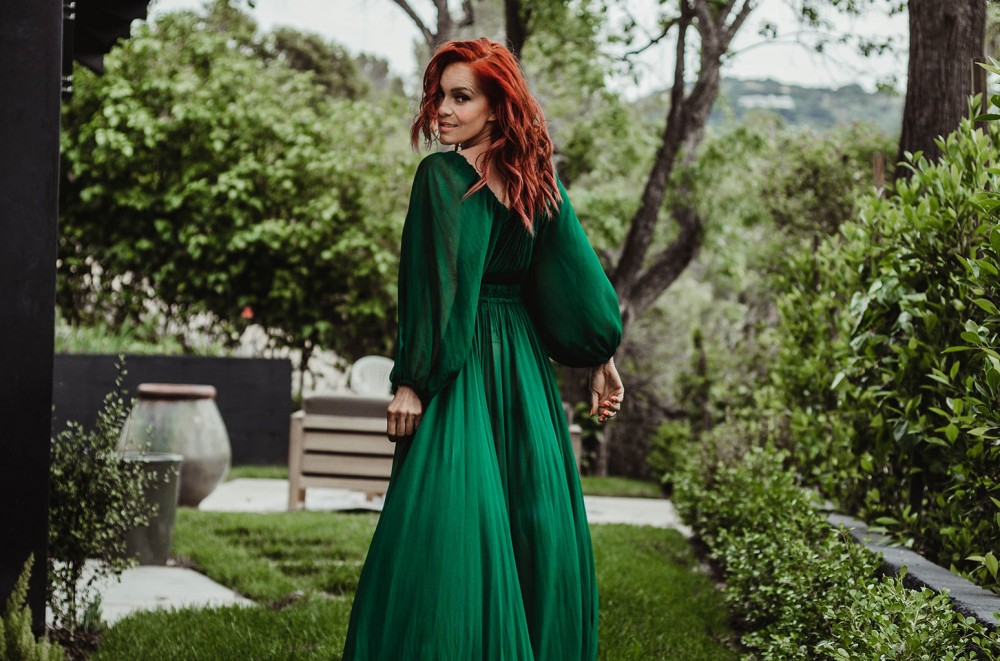 Doll Domination: Carmit Bachar on Pussycat Dolls Reunion Tour & Solo Self-Expression
When Robin Antin began the Pussycat Dolls burlesque ensemble in 1995, she likely hadn't envisioned the captivating group of dancers crossing over to sell over 15 million albums worldwide and transform into one of the most successful girl groups of all time.
After signing with Interscope Geffen A&M Records and dropping their debut LP PCD in 2005, the scintillating ***tet of Ashley Roberts, Nicole Scherzinger, Jessica Sutta, Kimberly Wyatt, Melody Thornton and Carmit Bachar swiftly became some of the biggest names in mid-aughts pop. At their peak, the Dolls nabbed four Top 10 singles on Billboard's Hot 100 chart: "Buttons," "When I Grow Up," "Don't Cha" and "Stickwitu," with the latter scoring a 2007 Grammy nod for best pop performance by a duo or group with vocals.
Although 2010 saw the group's disbandment shortly after the release of sophomore album Doll Domination, it appears the split wasn't so much a "goodbye" as it was a "see you later." Nearly a decade later, five of the Dolls took the stage for the UK's The X Factor: Celebrity event last November. The sole member missing was Melody Thornton, who is choosing to focus on her solo endeavors amidst past rumors of group tension. "We support her 100 percent, and she knows the door's always open," Bachar tells Billboard over the phone.
The group not only performed some of their biggest hits, but previewed a new track — the dancefloor-ready "React" — and announced the Unfinished Business reunion tour, which will kick off in Dublin, Ireland this April. The performance has been viewed over 12 million times on YouTube, and shortly after their return, artists like Megan Thee Stallion praised the comeback queens ("When I was little I wanted to be a pussycat doll so bad," she wrote on Instagram). Other Twitter users shared similar excited sentiments, with a fan recently stating, "[I don't] think there's been a week gone by since it happened where [I've] not watched the pussycat dolls reunion at least once."


"[A tour] was divine timing because, you know, there's so many pieces of the puzzle that go into actually bringing a group of people together," Bachar says of the highly-anticipated reunion, an idea she believes gained legs after a dance routine featuring her and Nicole Scherzinger taught at "The Pussycat Dolls Experience" went viral in 2017. "We've all been seriously talking about [a reunion] and it's taken a little bit of time, but I'm so happy that it actually happened," she continues. "All of us are really thrilled, it felt so good to be back on stage with them. There's just this chemistry we have, we fell right back into the pocket and we clicked right back in, like riding a bike."
Bachar, who began dancing with the Dolls at its inception, was the first one tapped when they transitioned into a proper girl group in 2003. During her career, the fiery Los Angeles native has done backing vocals for Macy Gray, and danced in music videos for Michael Jackson ("Blood on the Dancefloor"), Beyoncé ("Crazy In Love"), and Aaliyah ("Rock the Boat"), to name a few.
Along with performing with PCD, Bachar records as a solo artist and is aiming to release new singles this year. Her sound often touches on various styles, from rock to hip-hop to dance. She says her tunes, like the electro-tinged "How Far" in 2018 and 2017's unifying pop track "It's Time," don't necessarily have to follow a trend — she just wants to express herself.
"When I get in the studio and I work with people that I have good energy with, that feels most organic to me," she explains. "I'm the chameleon. I mean, if I could sing in Spanish, I would! [Laughs.] What's cool about being a solo artist is you can put out whatever you want."
The Pussycat Dolls' upcoming tour — spanning Europe, Australia and New Zealand — will spotlight the group as a quintet without Thornton. While Bachar is holding out hope for future stops stateside, she says the forthcoming Eurotrip is giving those particular fans "what they wanted," as they "truly blew up" across the pond.
"[European fans] have been wanting [a tour] so badly, and while we were there [for X Factor], they were freaking out — fans on the street, coming to the hotel…" she says of PCD's loyal UK fanbase. "I remember that feeling of what that was like when we were all together at the height of our success."
The group's surprise resurgence raises the question of new music. While an official album announcement has not been made, the pop-leaning Dolls teased a bit of "React" on X Factor, which Bachar says should drop sometime before the spring. "The landscape of music has completely changed in the past 10 years," Bachar notes of PCD's plans to approach their upcoming releases. "The songs that we do have, I feel are timeless — which is really, really cool. I think the challenge is going to be coming into this new era with a new sound that will make us stand out as a group, and still falls in line with who we are."
Bachar takes pride in her ability to balance her career with being a mother to her eight-year-old daughter, and is forthright about artists protecting their health and wellness in order to perform their on and off-stage duties at top-tier levels.
"At the end of the day, people have to come to terms with that — with celebrity, there's this façade," she says. "It's fun to create our art and make it look glamorous, and I love that… [But] it's so important to make time for self-care… we need to nurture our spiritual self, meaning quieting the mind; meditation and yoga have been that for me. Anything to shut your brain off, even for five minutes a day, is super beneficial."
Bachar believes that the work she does with the Pussycat Dolls and through her solo efforts instills strength in those who listen and watch these performances. While she's aware that not everyone may be on board with the group's palpable sensuality — a taboo that often surrounds girl groups and that PCD has fought since their introduction — she stands by the Dolls' credo of owning their femininity through their clothing, choreography, and musical catalog, which empowers women to feel confident from the inside out.
"I think it's a really powerful time right now for women," Bachar states. "There's a lot to say and women are being heard… For [The Pussycat Dolls], our dances kind of push the boundaries, but we're all coming from a place of inner power. I think it's important to be proud [of who you are]… For some people, it takes years to find their power, but [the Dolls and I] own it. I know who I am, and I know what I like."