RAP HITS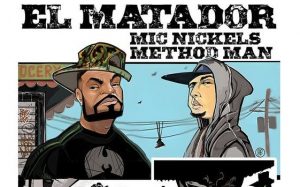 From Hemingway to Hip-Hop: Mic Nickels and Method Man Unleash "El Matador"
Collaborations among artists are nothing new in the hip-hop world. However, the word takes a different meaning when two poetic winners combine their minds and voices. Such is the dynamic pairing of hip-hop giants Mic Nickels and Wu-Tang legend Method Man on their explosive track, "El Matador". A perfect but unexpected collab between an untamed underground emcee and one of hip-hop's most renowned voices, "El Matador" has made waves since it hit the streaming platforms in July.
The hard-hitting, anthemic track demands attention from the very first beat. Mic Nickels' verse is a masterclass in storytelling, with the artist weaving a tale of struggle and triumph. His lyrics are raw and honest, painting a vivid picture of life in the inner city. Method Man's verse, on the other hand, is a display of his trademark flow and wordplay. His lyrics are clever and witty, with the artist effortlessly switching between different rhyme schemes.
"The idea behind the track was to discuss how one deals with their opponents, almost how a matador plays with their aggressor," Mic Nickels explains. "The premise came to me after reading The Sun Also Rises, by Hemingway. I wrote and recorded it before any emcee listened, so it doesn't cater toward Meth or anyone else's style. Just pure poetry." Method Man came in after MF DOOM, whom Mic Nickels initially approached for the collabo, passed before the project was ready. It's been a match made in hip-hop heaven. 
Since its release, "El Matador" has been well-received by fans, with many praising the duo's chemistry and the song's hard-hitting beat. Several reviewers have described it as a "heady hip-hop success" and a "lyrical masterpiece," solidifying Mic Nickels' position as a formidable solo artist. His skills as a producer prominently shone through the track's hard-hitting beat and powerful lyrics that are as entertaining as they are thought-provoking. "El Matador's" bass-heavy energy doesn't disappoint either.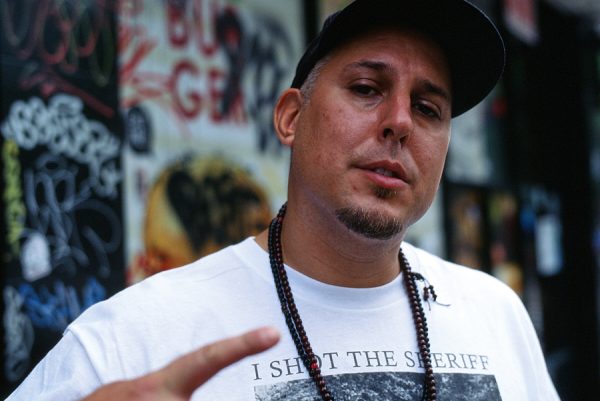 An independent trailblazer in the music industry, Mic Nickels has been known to create masterpieces that have entertained fans for 25 years. He is one of those who worked alongside industry giants like Ian Hendrickson-Smith from The Roots, Jean Baylor, Timbo King, Rah Digga, Lawrence Leathers, Brandon "Bizzy" Hollemon, and Kurious, to name a few. He has also expressed his excitement with the latest collabo. "It was incredible," he explains. "A complete honor for him to hear my music and say, 'Yeah, I can get with that!'" 
The track was distributed by DJ Sandman's Illsboro Records and accompanied by an animated music video. The video, featuring the duo as urban superheroes, pays homage to NYC's finest in graphic book-esque style. Its cinematic backdrop perfectly complements the song's lyrics, delivering Mic Nickels' intended message to his fans in an engaging and visually appealing style. "El Matador " is the final track in the OG's latest album, Bars for Days, which also features his ethnographic memoir with the same title and cover. "Readers can access the album directly from the book and will find certain stories corresponding with the music directly," he adds. The track and its accompanying music video are available on all streaming platforms.