RAP HITS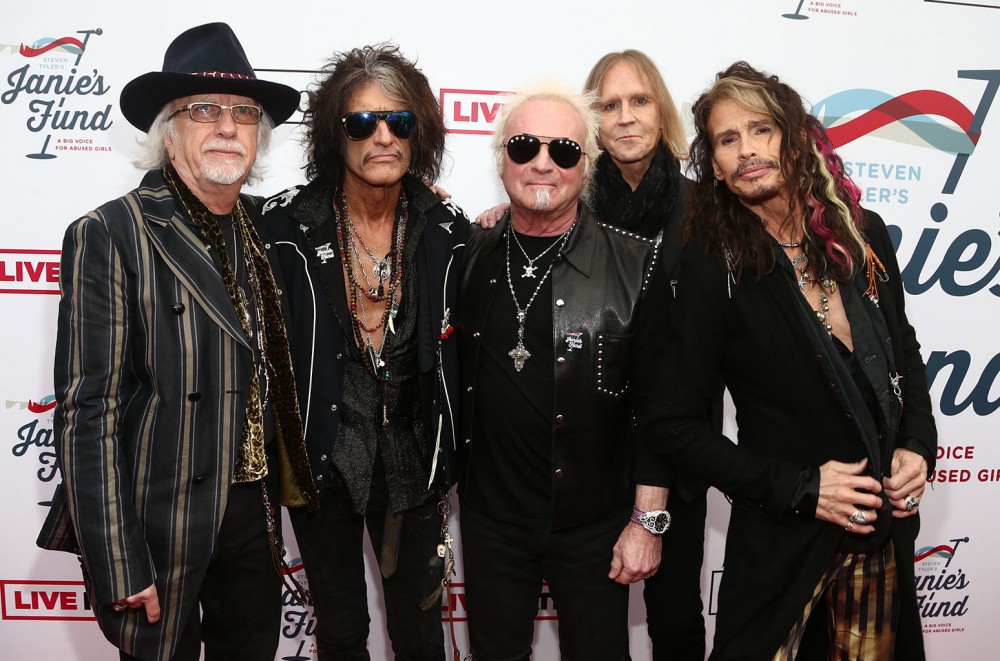 Joey Kramer Blocked From Aerosmith Rehearsal Ahead of Grammys Performance
Following some drama regarding Aerosmith's upcoming Grammy performance, drummer Joey Kramer has been turned away from attending the band's rehearsal.
Kramer, who played with Aerosmith for 50 years, will not be performing with the rock band, who will be honored at the 2020 MusiCares Person of the Year tribute event and will perform at the Grammys. Kramer launched legal action against his bandmates for not inviting him to play, which was reportedly dismissed by a court judge.
In a video shared by TMZ, Kramer walks up to the rehearsal studio with the hopes of getting in. Two security guards tell him that they've "been hired by the other four members of the band who asked that you don't come in today."
"Well, you're just doing your job," the drummer responds before walking away.
In response to Kramer's legal action, the four other members of Aerosmith issued a statement noting that they "have missed him and have encouraged him to rejoin us to play many times but apparently he has not felt ready to do so."
"Joey has now waited until the last moment to accept our invitation, when we unfortunately have no time for necessary rehearsals during Grammys week," the statement continued. "We would be doing a disservice to him, to ourselves and to our fans to have him play without adequate time to prepare and rehearse."
---