RAP HITS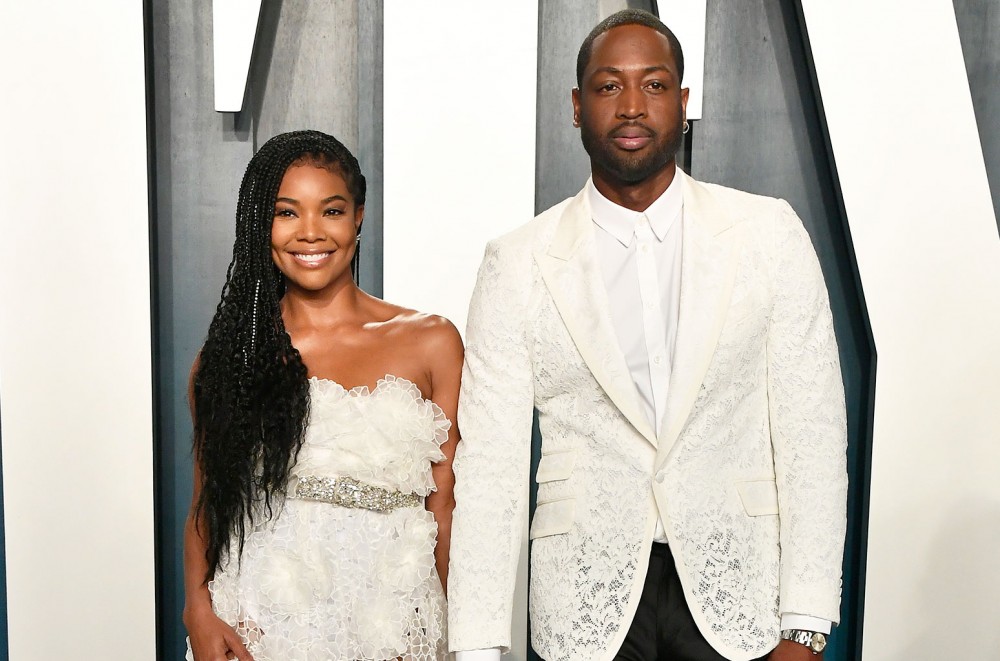 Listen to Dwyane Wade Make His Rap Debut on Rick Ross' 'Season Ticket Holder'
D Wade's former Heat teammate Udonis Haslem is also on the track that dropped Friday morning (Feb. 21).

Dwyane Wade has a lot on his mind on "Season Ticket Holder," the slow-rolling Rick Ross track that dropped on Friday morning (Feb. 21).
The retired 13-time NBA All-Star makes his hip-hop debut on the song that also features his former teammate Udonis Haslem (credited as UD40) and singer/producer Raphael Saadiq. "I'm the son of a saint, still considered a sinner/ Three rings on his finger, yeah, that boy was a winner/ Never known as a singer but this might be a single/ Always bet on your homies, then go buy the casino," Wade rhymes in a laid-back flow over the bouncing beat.
"Ball is my passion, check my stats if they askin'/ Shawty checkin' my page, she follow my fashion/ My life is a film and Gab's the lead/ She's so precious to me, as the air that I breathe/ Time to fuel up the jet, D-Wade jersey the drip," he concludes in the verse that shouts out wife Gabrielle Union. Ross' verses are, of course, dripping in cars, jewels, bottles on ice and the finest things as he pours some out for his lost ones and shows love to all the other Heat season ticket holders.
Saadiq lays his golden vocals on the funk-infused chorus, singing "I'm still here, lookin' through the window/ Watchin' the days go by/ Watchin' the sun rise, why don't you try?" Udonis and Wade bring the song home with a spoken word back-and-forth praising their city for always having their backs.
Wade's rapping debut comes just days after the basketball great expressed his support for his 12-year-old child Zaya coming out as a transgender girl, a loving gesture that was met with criticism from rapper Young Thug who purposely misgendered Zaya in a transphobic tweet that he later apologized for and deleted.
That same day, fellow rhymer Boosie Badazz went on a similarly hateful rant on Instagram, writing, "Don't cut his d–k off, bruh. Like, bruh, for real, if he gonna be gay, let him be gay. But don't cut his d–k off, bruh. Don't dress him as a woman, dawg. He's 12 years old. He's not up there yet."
Wade, 38, whose jersey is going to be retired this weekend, is expected reveal more about his relationship with Zaya in the upcoming ESPN documentary D. Wade: Life Unexpected, which will air on Sunday (Feb. 23).
Listen to "Season Ticket Holder" below and check out some of Ross' pics with his new crew.