RAP HITS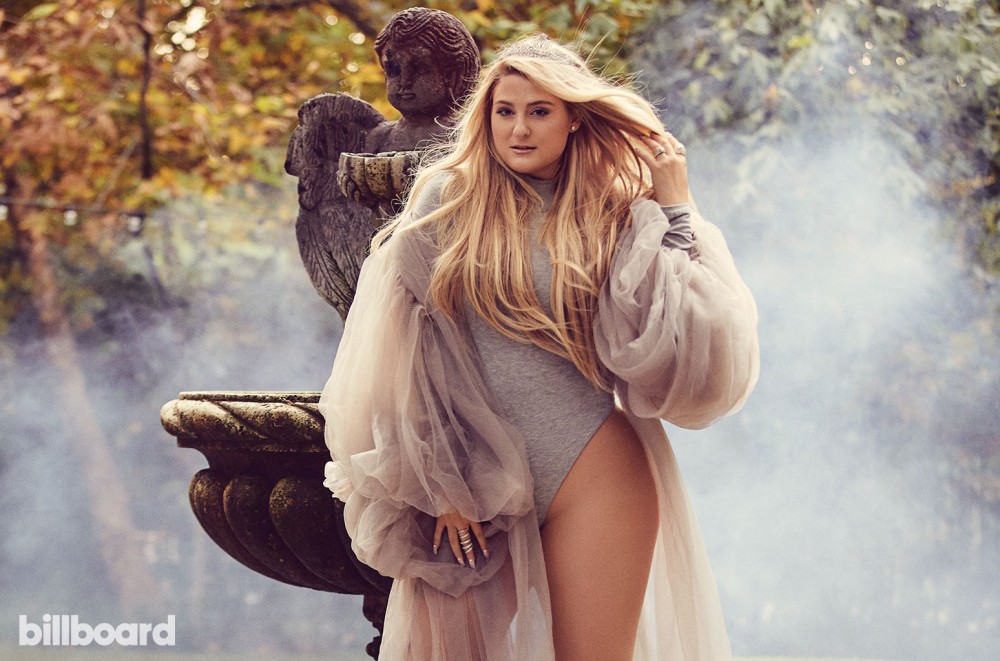 Meghan Trainor Unveils 'Treat Myself' Track List, Including Pussycat Dolls Collaboration
Meghan Trainor is almost done teasing her fans with emoji riddles to guess the song titles from her upcoming third studio album Treat Myself. She unveiled all but one of the 15 songs Wednesday (Jan. 22) and the special-guest artists, including the recently reunited The Pussycat Dolls.
Treat Myself, which is due Jan. 31, also features Mike Sabath on the previously released single "Waves," Lennon Stella and Sasha Sloan on "Workin' on It," and AJ Mitchell on "After You." The Nicole Scherzinger-led troop will sing on the remix of Trainor's "Genetics" track that came out last September.
The Pussycat Dolls reunited for the first time in a decade last November when they performed a medley of their old hits and debuted a new single "React" on U.K.'s The X Factor: Celebrity Final. The popular female quintet is also set for an official reunion tour this year after announcing the first wave of U.K. dates, according to Variety.
The second song on the album has yet to be revealed, as the listing currently shows a handshake emoji for fans to keep figuring out what it's supposed to spell out.
Check out the nearly complete track list for Trainor's Treat Myself below.
---