RAP HITS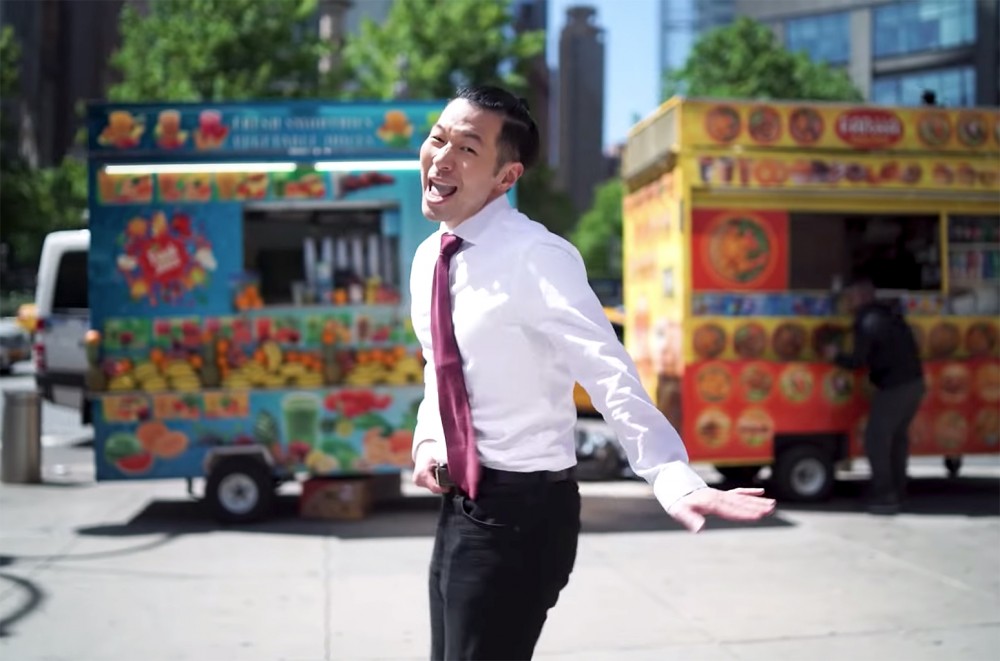 Q Park Drops First-Ever Single 'Ay Ay Ay' in Tribute to Reggaeton Music
With nearly 4 million followers on Instagram and 8 million YouTube subscribers, Q Park has become a social media sensation, thanks to his videos about pranks, social experiments and singing in public.
Now, he's kicking off 2020 with his first-ever original single dubbed "Ay Ay Ay," a song that pays homage to the Latin community and music he admires.
"I was introduced to reggaeton during my first trip to Puerto Rico all the way back in 2004," Park, who was born in South Korea and is based in New York, tells Billboard. "I remember hearing [Daddy Yankee's] 'Gasolina' everywhere in the streets and at parties and fell in love with the sound."
Though he searched the Internet for more music like "Gasolina," it wasn't until he met his Puerto Rican girlfriend, Edith, eight years ago, that he was truly introduced to the culture and its music.
"Ay Ay Ay," which is sung completely in Spanish, fuses a catchy urban beat with flairs of electronic music. "I love reggaeton because of the vibes I feel when I listen to it. I think a lot of my fans can tell that I really love to dance," he says. "This genre really speaks to me. I have so many good memories and feelings associated with it that it just feels right with my personality."
A real music lover, Park, who went from investment banker to YouTube star to artist, has written his own music since he was a child and also plays the piano, drums and guitar. His single only marks the beginning of what's to come.
"I will definitely be releasing a lot more music. I already have several tracks lined up that I'm so excited to share with everyone," he says, assuring that his future projects will fall in the Latin spectrum and that this year will get 100 percent crazy.
As for some of the Latin artists that he's currently listening to? Park says Bad Bunny, Karol G, Rosalia, El Alfa and Yankee, who introduced him to Latin urban music. "I feel lucky to be alive with so many good artists to listen to."
The music video for "Ay Ay Ay" was filmed between Puerto Rico and New York City, showcasing Park's vibrant attitude and signature dance move. Watch it below.