RAP HITS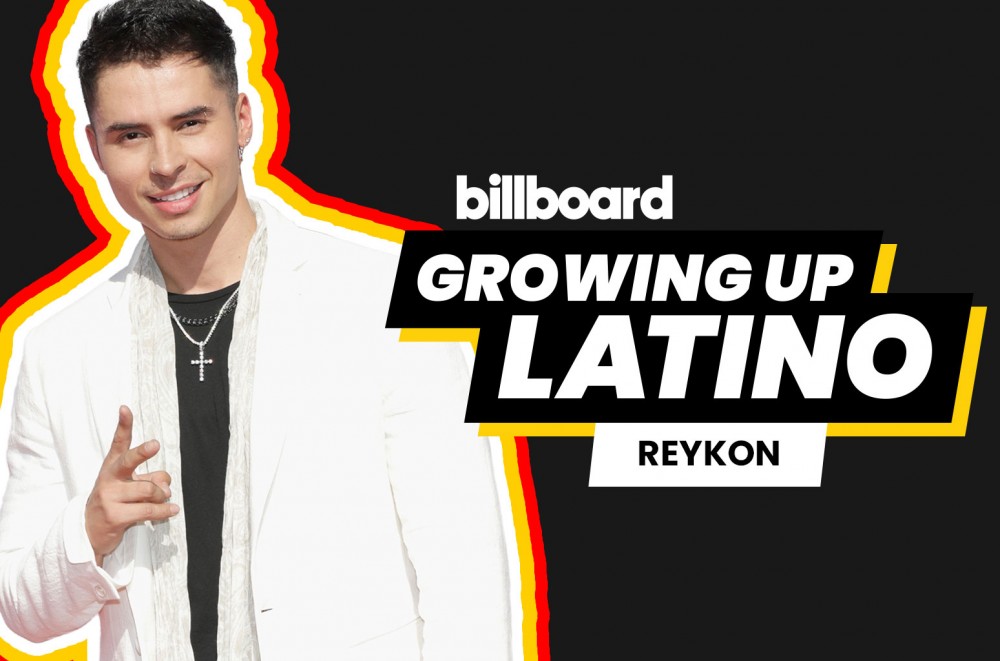 Reykon Gets Real About Life in 'The Hood,' Best Colombian Street Food, His Tattoos in 'Growing Up Latino': Watch
Reykon kicks off Billboard's first Growing Up Latino episode of the year, recently taking the hot seat in New York City to open up about the wonders of growing up in the hood, his favorite street food, his tattoos and more.
Off the bat, the Colombian singer talked about being a very hyper kid and giving his mom lots of troubles. He recalled the times he would eat in his room and make a mess all over his bed, which merited him a chancletazo.
He then got real about life in el barrio (the hood), saying that he would never change his humble upbringing for nothing in the world. "The best memory was having to share an egg between the whole family because that's when I learned that life has many precious moments that can't be filled with material things."
For Reykon, visiting the U.S. for the first time was a big deal. "I come from the hood in Colombia and the first time I visited the U.S. was about seven years ago," he states. "I remember being fascinated by everything. I told my mom that even though it's not a country that's out of this world, it's so different."
As for being a Latino artist? The "Perriando" singer says he especially loves what's happening in his country with music stars such as J Balvin and athletes like James Rodriguez. "We travel the world and are greeted with open arms," he says. "I feel happy about being Latino but mostly proud of being Colombian and seeing everything that's happening with our industry."
To find out which Colombian street food he's obsessed with, what tattoo best represents him and why he calls his friends "dogs," watch the full episode above.