RAP HITS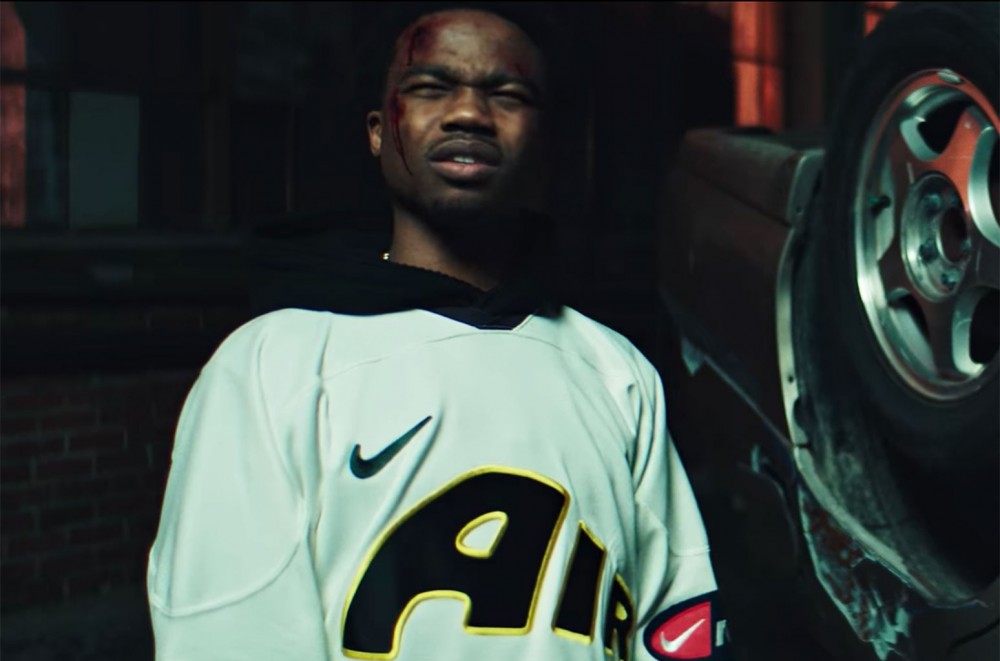 Roddy Ricch Survives the Crash in Ominous 'Boom Boom Room' Video
Roddy Ricch is having a moment. With it being Grammy week, where he's up for three noms, and having the No. 1 song in the country with "The Box," the Compton native decided to drop off a haunting "Boom Boom Room" video on Wednesday (Jan. 22), which originally appeared on his Please Excuse Me for Being Anti-Social album.
The striking clip kicks off with Ricch escaping death in a terrible car accident. With his face bloodied and the car absolutely totaled, Roddy stumbles into the Boom Boom Room. He walks into dark rooms filled with exotic dancers on stripper poles and other guys making it rain dollar bills. The place is also decked out with sports cars, which almost make it look as if it's a garage dressed up into a gentlemen's club.
The 21-year-old will also be part of the Nipsey Hussle tribute performance scheduled for the Grammy Awards on Sunday alongside Kirk Franklin, DJ Khaled, John Legend, Meek Mill, and YG. Ricch's "Racks in the Middle" collab with Nip is nominated in the best rap song and best rap performance categories.
"I pulled up on Nipsey at Encore in LA. I threw on the All Money In chain and the DC chain, and I stood in front of Nipsey's Maybach when I took the picture, because them was the two n—as that wrapped their arms around me and embraced me as who I was," Roddy told Billboard of how his friendship with Hussle began. "Nipsey could respect the fact that I was who I was. I was never trying to be anything that I wasn't."
Watch the video below.