RAP HITS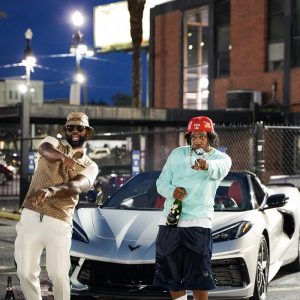 The Source's Track of the Week: Nym Lo, Statik Selektah & Curren$y – "A Kid From The Town"
Nym Lo is here to remind us that real Hip-Hop will forever live on. The Harlem, New York native prides himself in being a go-getter, someone who works hard stays passionate, and always stays true to himself. Nicknaming himself the Big Horse thanks to his endless Polo drip, Nym Lo takes us back to that golden era of Hip-Hop we all know and love.
Now, the East Coast rapper returns with his newest single and visual titled "A Kid From The Town," tapping Statik Selektah and Curren$y. The message behind the song? That no matter how successful you become, it's always important to stay grounded and remember where you came from.
Nym Lo first met Spitta years ago in the 2010's, so the two were already familiar with each other. When Statik Selektah was whipping up the beat, Nym immediately heard two voices in his head: 2 Chainz and Curren$y. When finalizing the song, Statik reached out to both artists… and Spitta spend his verse back in a day. The next morning, he posted to his Instagram and tagged Nym Lo — and it's been up ever since!
Speaking on what the collab meant to him, Nym Lo states, "To me, it meant I'm stepping in the right direction. This music business is real tricky and sometimes it's easy to lose your way, so when the dots connect organically, your can't even ask for more. He's definitely an artist that I knew I could learn from because his game is cold. He got rich off this shit!"
The feel-good visual was shot in Spitta's hometown of New Orleans. Nym explains, "I pulled up on him in the 7 and he was out in front of Jet Life headquarters wiping his Indy 500 Corvette down smoking and chillin'. That's what I wanted: I wanted to get next to my dawg in his element, pop some champ and really get the best vibe I could while capturing it on film. It was a movie. He had his car crew out there so all the homies had the old schools bouncing, 3-wheel motion type shit and the big block engine boys doing donuts and all that. It was crazy!"
Watch the visual for "A Kid From The Town" above, and follow @nymlo for more!