RAP HITS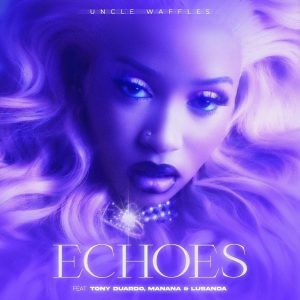 Uncle Waffles Deliver New Single "Echoes," Announces 'Solace' EP Release Date
International DJ-producer Uncle Waffles has graced us with her latest single, "Echoes," giving us a taste of what will come from her upcoming second EP, Solace, released on 8/11. Collaborating with Tony Duardo, Manana & Lusanda, Waffles brings forth a new side to her artistry, showcasing a more lyrical and tranquil sound that contrasts the fast and upbeat vibes of her debut EP, "Asylum."
Known as the "Princess of Amapiano," Uncle Waffles delivers the perfect soft-girl summer anthem. The track starts with harmonious vocals blending effortlessly with Waffles' atmospheric production. Her signature tribal beats kick in, adding to the song's allure as the ethereal lyrics echo, "Echoes, but you're not trying to let this go." With "Echoes," Uncle Waffles solidifies her position as a versatile and captivating artist, ready to captivate us all once again with her upcoming EP, Solace.
"This new EP represents peace. It's a reflection of the positive things that have happened in my life recently, both personally and professionally. Asylum was very upbeat and explosive, but I'm looking forward to introducing listeners to a new side of my artistry," said Waffles. "Echoes is the first single dropping that will set the tone for what's to come on my new EP, Solace."
You can hear the single below.