RAP HITS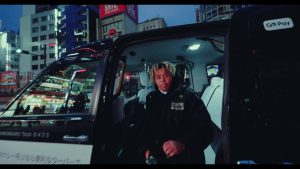 [WATCH] Cordae Hits the Streets of Japan for New "The Water" Freestyle
Cordae has endless bars. The young star and once The Source Digital Cover star has returned with a new freestyle titled "The Water." In the drop, Cordae takes Japan and is seen floating across bars while roaming subways, taking pictures with fans, and more.
At the top of the year, Cordae and Anderson .Paak showed they are an instant success when they hit the studio. The duo recaptured their "RNP" energy for the new single "Two Tens."
The new single details a night that the two teamed up for a night at the club. Paak is all about the women, tricking off on children that aren't his, and more, but Cordae is trying to talk some sense into his friend. The two tag team bars interweave their verses in impressive synergy.
The single comes with a vibrant club scene video where the two bag a couple of baddies in the club, of course, two tens.
"Two Tens" brings in another piece of Hip-Hop royalty as J. Cole produces it.
You can tap into the new single and video below.