Rock Hits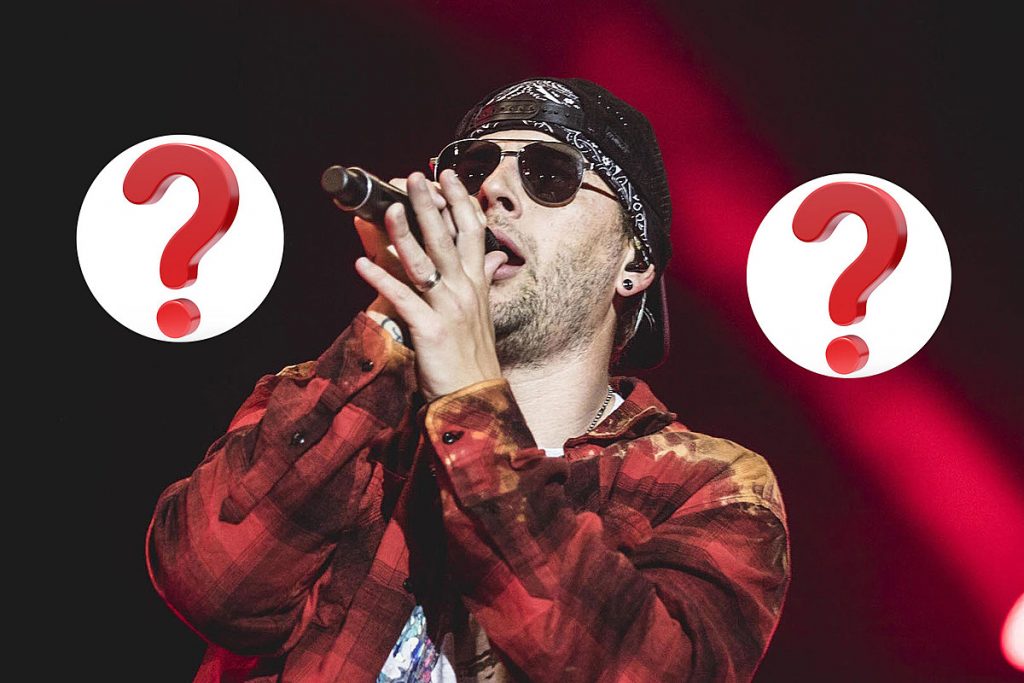 Avenged Sevenfold Name Surprising Electronic + Hip Hop Influences
Even at eight albums in, Avenged Sevenfold are continuing to evolve. A case in point comes when you look at some of the influences for their upcoming album, Life Is But a Dream…, with M. Shadows revealing two influences on the new record you might not have expected – legendary French electro-dance outfit Daft Punk and hip-hop and trap rapper Travis Scott.
Shadows revealed both artists impact on their new record while speaking with the Tuna on Toast Podcast with Stryker (as heard below). The radio host made note that Shadows was sporting a Daft Punk T-shirt during the chat, turning the topic to whether or not the duo impacted the album.
"The record, obviously, is rooted in some sort of raw, earthy, metallic rock. Metal abrasiveness," said Shadows, then detailing how he was inspired by past music with artists outside of a particular genre making their own interpretations of a particular sound.
"When I listen to things like the [Kanye West] Yeezus record or Daft Punk or Rammstein or any of these bands that are just off the grid, there's like this interpretation of what they're doing but with this sort of heavy metal flag. And I think what you're hearing is a lot of Daft Punk. A lot of this kind of, not being afraid to use technology in a really grounded way. Like vocoders and funk, and this sort of Nile Rodgers feel and groove," said Shadows. "We're not being afraid that just cause you're a metal band it shouldn't have groove. Groove is rad. And if you can be very back and forth with it and create something that is compelling, [do it]."
"So yeah, Daft Punk was a huge influence," he concluded.
Stryker then pointed out the eighth, ninth and tenth songs on the album being tied together with the titles "G," "(O)rdinary" and "(D)eath," spelling out God in the process.
This is where Shadows calls out hip-hop star Travis Scott and one of his biggest hits.
"It was influenced by 'SICKO MODE' by Travis Scott, which we were listening to and it's got that Drake verse at the beginning and it cuts off right when you're about to get into it and it goes to another song and it cuts off again. We were like, 'Man, three songs in one is kind of cool.' In this ADHD society that we live in, I was noticing that I was enjoying shorter records more recently, and so we wanted to do something where we weren't giving you an eight-minute Sinatra song or something," says Shadows. "We're giving you like Wizard of Oz-meets-Frank Sinatra for like two minutes, and then something that was Daft Punk-esque for two minutes."
He went on to add, "The concept, lyrically the G.O.D., you've got God who most people when they think of God they think he's super bummed on all of us. Like, ah, I didn't do very good with this one, I want to wipe 'em out. There are superfans and he deletes them, and then A.I. comes up in "O," which is very robotic and has the Daft Punk feel, and then that's like the robot going 'Am I human? Am I real? Am I really feeling things? Am I just programmed? What is this?' and then it goes into "D," which is much more existential and sad, but it's sort of this mundane life that someone can't find freedom until they end their own life."
READ MORE: M. Shadows Reveals What Inspired the Concept of New Avenged Sevenfold Album
You can check out more of the Tuna on Toast With Stryker podcast below, and look into picking up Avenged Sevenfold's new album, Life Is But a Dream…, right here. The band also has plenty of touring ahead of them, so be sure to get your tickets at this location.
Avenged Sevenfold's M. Shadows on the Tuna on Toast With Stryker Podcast
The 32 Songs Avenged Sevenfold Have Never Played Live
Avenged Sevenfold have never performed these songs live.