Rock Hits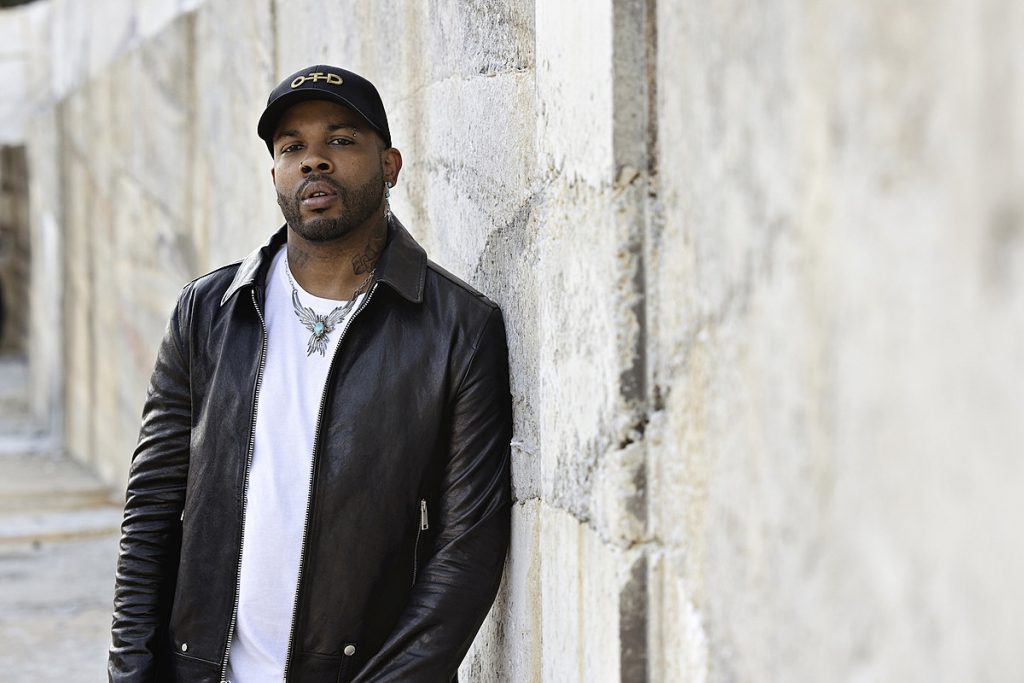 Ayron Jones Opens Up About His Deeply Personal New Album
On Friday, June 23, Ayron Jones released his fourth studio album, Chronicles of the Kid, and he joined Chuck Armstrong on Loudwire Nights to not only celebrate, but dive deep into his new songs.
"All of these stories were kind of me taking snapshots in time," Jones told Chuck on Friday night's show. "It's like contemplating myself and getting to know my own identity as I'm surfing through this crazy surge of popularity."
Jones has never been one to mince his words or water down his experiences. In fact, throughout his time as a songwriter and artist, he's become known for his authenticity and honesty. For him, his music pushes him to ask the question, "Who are you at the end of the day?"
On the album's first single, "Blood in the Water," Jones seeks an answer to that question.
"It's the irony of basically being born to these people who were born into poverty and suffering," he explained. "My dad was a gangster, a pimp and a gangster. He chose that lifestyle because there weren't many options for him as a young Black dude growing up in the '90s, being adopted and growing up in the neighborhood we grew up in."
The song itself explores the idea of what it might look like for someone to break generational curses, a theme Jones heard a lot about in church as a kid.
"Here I am, this kid from my mom and dad who didn't amount to much in life, and here I am on top of the world," he told Chuck. "There's a crazy thing that goes off in your brain when you think about something like that."
Ayron Jones Finds Hope in Singing About Life's Dark Realities
Chronicles of the Kid is saturated in that kind of raw and courageous truth from Jones. Because of that, creating the album was therapeutic.
"I am now the inspiration for my family, rather than just one of the kids who tried to get by," he said. "I'm the one my kids look up to—my kids have a better life because of it and I have my parents to thank…which is really ironic if you think about it. These guys who didn't set me up with much in life, they're the reason I'm alive and I'm here and I am who I am."
While diving deep into difficult truths—both personal and universal—could be devastating for some, it seems to give Jones life. Even as dark or heavy as a song might get on Chronicles of the Kid, Jones is never without hope.
"I was never bitter," he admitted. "I was never mad at my mom or dad for living the lives they lived. They were young kids in the '80s and '90s when the crack epidemic was ravaging our neighborhoods. They did the best they could. I never had any bitter feelings. They did what they could…I'm thankful for what I got, as little as it may be. I'm thankful to still be here and be alive and have the opportunity to be able to play."
What Else Did Ayron Jones Discuss on Loudwire Nights?
What it was like growing up in Jimi Hendrix's neighborhood in Seattle in the '90s
Why he had to fight himself on writing some of the songs on Chronicles of the Kid—"Is that really something you want to talk about with your fans?"
How he maintains hope and strives to never take anything for granted
Listen to the Full Interview in the Podcast Player Below
Ayron Jones joined Loudwire Nights on Friday, June 23; the show replays online here, and you can tune in live every weeknight at 7PM ET or on the Loudwire app; you can also see if the show is available on your local radio station and listen to interviews on-demand. Stream Chronicles of the Kid at this location and then check out Ayron Jones' full tour schedule.
The History of Smashing Guitars in Rock 'n' Roll
Who was the first person to smash a guitar onstage? And how did it become a trend for musicians since then? Loudwire dug deep to uncover what we know about the history of destroying instruments in rock.
26 Rock + Metal Albums That Are More Than 90 Minutes Long (And Worth It!)
Counting them down from 'shortest' to longest.