Rock Hits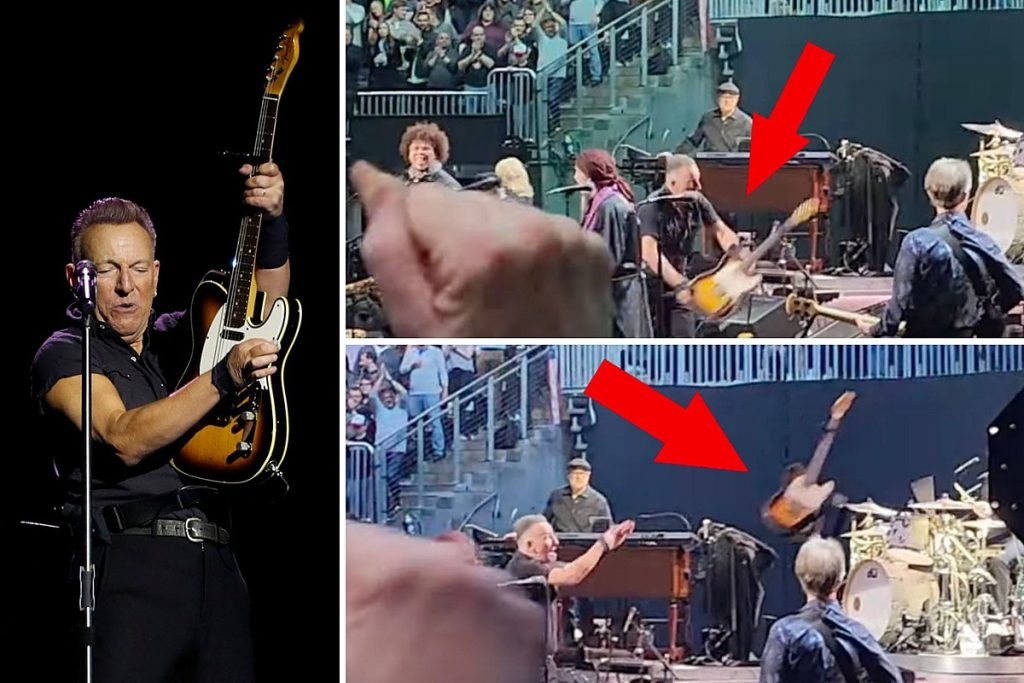 Bruce Springsteen Sends His Guitar Flying, Tech Gets Hit in Head
At a Feb. 3 show in Atlanta, Georgia, legendary rocker Bruce Springsteen hurled his guitar into the air and in an attempt to catch it, his longtime guitar tech Kevin Buell was accidentally struck in the head with the six-string instrument.
Being a member of any road crew is a tough job and one that can turn dangerous, even when you least it expect it. Something as routine as catching a catapulted guitar from the still rather tone arms of the 73-year-old Springsteen can still go awry. And it unfortunately did for Buell, who appears to have stumbled with his arms outstretched, narrowly missing the catch, falling to the ground after taking the blow to the head.
Springsteen immediately walks over with a grin on his face as members of his E-Street Band look around sporting a similar grin. The lighthearted mood hopefully indicates that Buell is, overall, fine, perhaps a bit worse for the wear over the ensuing few days with some bumps, cuts and/or bruises.
Watch fan-filmed video of the moment below.
Catch Springsteen on tour now at these dates and check out his newly announced North American summer tour stops at this location. If it's tickets you're in pursuit of, just head here and secure your chance to see The Boss and his E-Street Band live.
Want more onstage guitar bloopers? Refresh yourself about that time DragonForce's Herman Li launched a guitar across the stage and his tech completely missed the grab from high up.
Bruce Springsteen Accidentally Hits Guitar Tech in Head With Guitar
25 Rock + Metal Bands Whose Singer Is the Only Original Member Left
The following bands no longer have any original members left except the lead singer.