Rock Hits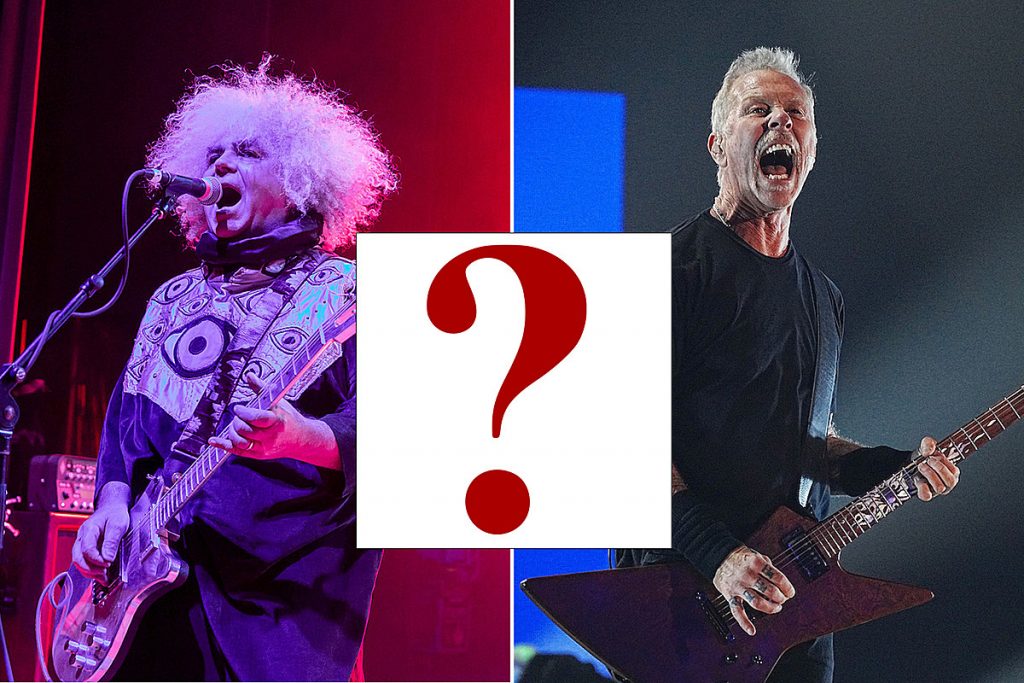 Buzz Osborne's Favorite Metallica Album Isn't What You'd Expect
Though Metallica are literally the biggest metal band in the world, they still have a few releases in their catalog that have received a lot of scrutiny over the years. One of those albums of Buzz Osborne of Melvins' favorite, which is actually pretty unsurprising.
Melvins have always had an extremely unique sound. Though they played a part in pioneering Seattle grunge — a sentiment Osborne often disagrees with — their quirky style makes it pretty hard to put them into a category. So, it really doesn't seem all that out there that Osborne would cite Lulu, Metallica's 2011 collaborative album with Lou Reed, as his favorite.
"Those guys got taken to task for it, and I think it's their best record, easily the weirdest one," the frontman told New Noise Magazine in a recent interview. "Metallica should be leading the way. They should be planting the flag in their own spot and making people rally around that. Don't let people tell you what to do. That's a terrible idea. It doesn't work because then you're assuming that you know what they want. There's no way you can know that."
The rocker further stressed the importance of artists making music that they like, and noted that Metallica are at a point in their career where they can do whatever they want, especially because they still sell out stadiums frequently. As for his own band, Osborne added that Melvins' music is often criticized because what they create is "polarizing."
READ MORE: 25 Worst Albums by Legendary Metal + Hard Rock Bands
"I'm not being perverse at all. Lou Reed said it best, talking about Lou Reed, 'What kind of a person wants to criticize someone else's work?'" he continued. "I've done some record reviews, and I have only written reviews that were for records I like. I could be here all day writing shitty reviews for bands because most bands aren't very good. That's just the easiest thing in the world to do, to say you don't like something. It's just bitching."
Melvins released their 26th studio album Bad Moon Rising last August, and don't seem to show any signs of slowing down. They're currently touring throughout Europe in support of their 40th anniversary. Check out all of their upcoming dates on their website.
Top 90 Hard Rock + Metal Albums of the 1990s