Rock Hits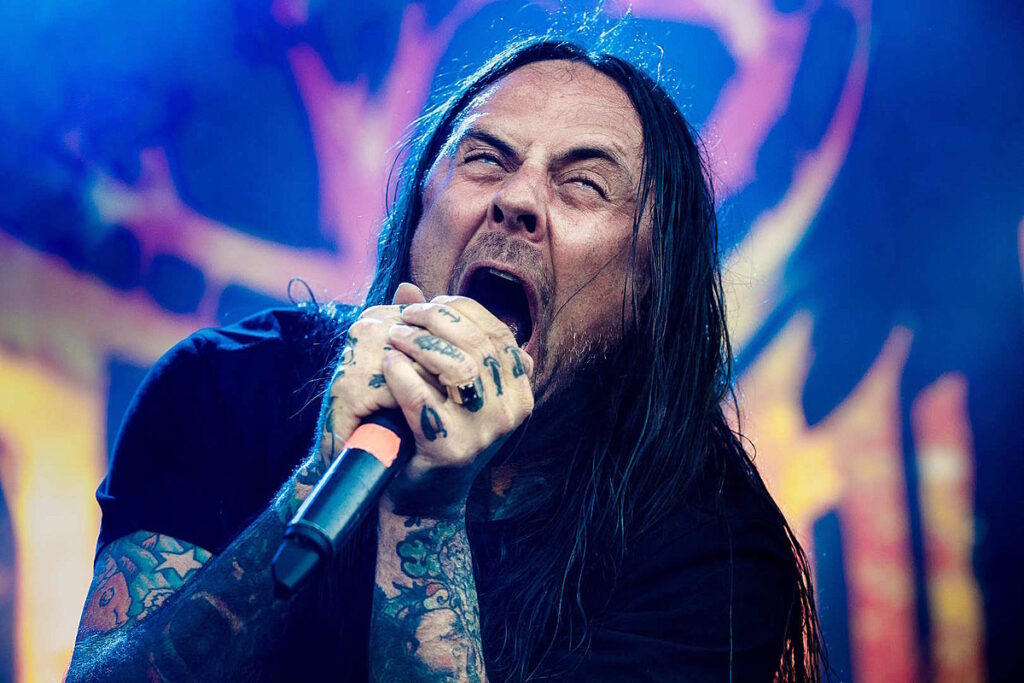 CJ McMahon Comments on Dismissal From Thy Art Is Murder
Earlier today, Thy Art Is Murder announced that they had parted ways with vocalist CJ McMahon and that he'd been removed from their new album Godlike, which is out today. The singer has since commented on his dismissal from the group.
Thy Art Is Murder posted a lengthy statement today on their social media confirming that McMahon was out of the band following a string of internal issues. Most recently, the singer came under fire after sharing anti-trans content on his social media and commenting in support of it. He shared an apology video from the band's account a few days later. However, their post today highlighted the situation as "the straw that broke the camel's back," implying that there had been other issues amongst them.
Now, in a new post, McMahon has commented on his dismissal from the group, adding that he only found out about it through their statement.
"I just woke up and saw the news. Yes this is how I found out. And yes it's not the whole story. I'll be going live tomorrow at 5PM Sydney, Australia time," McMahon wrote, ending the post with, "Burn everyone to death."
The latter part of McMahon's post is in reference to the initial anti-trans comments he made in the first place. He'd reportedly reposted a video that was originally shared by political commentator Matt Walsh where a mother asked her child if they were a boy or a girl, and the child answered "both." McMahon proceeded to comment that the mother "should be burned to death" for accepting the response [via MetalSucks].
Following the news that McMahon had been ousted from Thy Art Is Murder, Falling in Reverse frontman Ronnie Radke blasted the band on social media.
"It's time to stand the fuck up and boycott this shit boycott Thy Art Is Murder. I will send $20,000 to CJ right now tired of these spineless cowards bending to this shit ruining peoples lives. Fuck you," he wrote. "Why is everyone in this music scene so scared to stand up for each other? Grow some balls, or is that transphobic too?"
READ MORE: Thy Art Is Murder 'Set the Record Straight' on Their Support for Transgender People
The singer proceeded to call them a "super satanic murderous evil band" that "want you all to know they love satan and murder but hate bigotry," and added that he's "more metal" than them, despite having written the Falling in Reverse song "Good Girls Bad Guys."
See all of the posts below.
18 Rock + Metal Bands Who Have Never Had a Lineup Change
One of the rarest achievements in music.