Rock Hits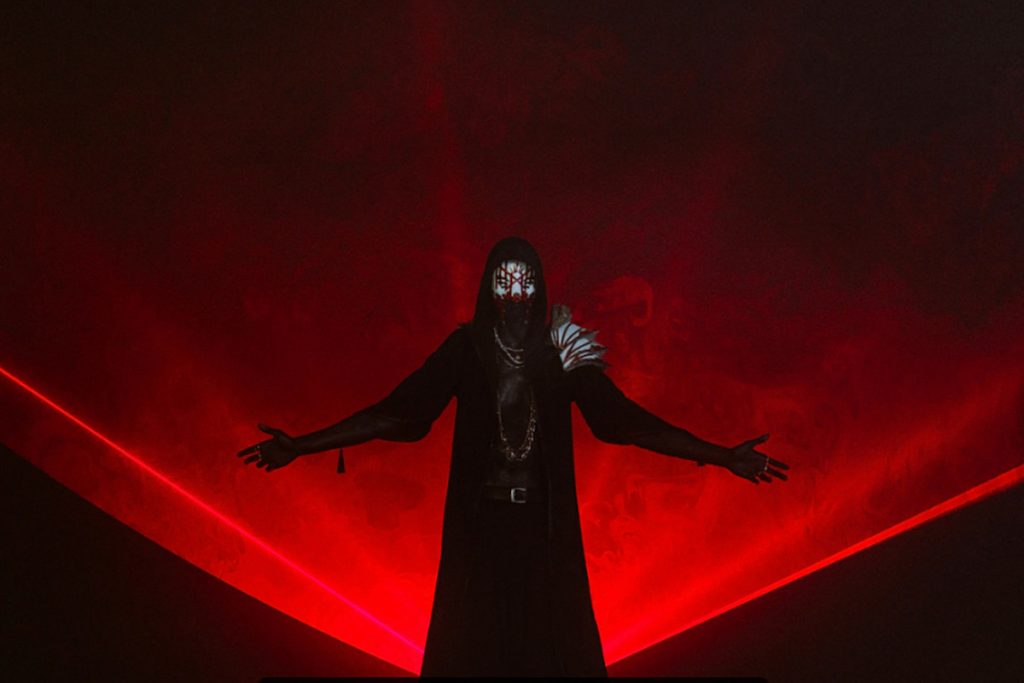 Corey Taylor Compares Sleep Token to Early Slipknot
Slipknot's Corey Taylor recently shared high praise for breakout band Sleep Token, even going as far as comparing them to his own band.
In a new interview with the Allison Hagendorf Show, Taylor revealed the UK alternative metal band gives him hope for the future of metal. "When I first heard Sleep Token I was like, 'What the hell is this, man?' They, to me are one of the few new — I'll call them metal, but there're so many different levels and layers," he said in the interview. "There's pop elements, there's jazz elements… I love the fact that nobody really knows who they are. I love the fact that they don't want to be known."
"There are hints of early, early Slipknot there," he continued. "At first we were like, 'Nope. You get nothing. This is what you get, you figure it out. We'll let the music speak for ourselves.' When Alicia was like, 'You have to check this out,' I can remember sitting down and just going, 'Jesus, this is really good. It's stuff like [Sleep Token] that gives me hope for the future." You can watch the whole interview below.
The group, who are fronted by a masked figure known only as Vessel, became a hot topic of conversation when they released two singles, "Chokehold" and "The Summoning," in early January of this year. Fans became enthralled by their sound —which is truly unlike anything else currently in rock or metal. Sleep Token's latest release, Take Me Back to Eden, arrived yesterday (May 19). Stream the album on Spotify here.
You can see what all the fuss is about for yourself this fall, with Sleep Token gearing up to head out on a U.S. headlining tour. Make sure to grab your tickets here.
The 10 Rock + Metal Bands With the Most Diehard Fanbases
They take "Stan" to a new level.