Rock Hits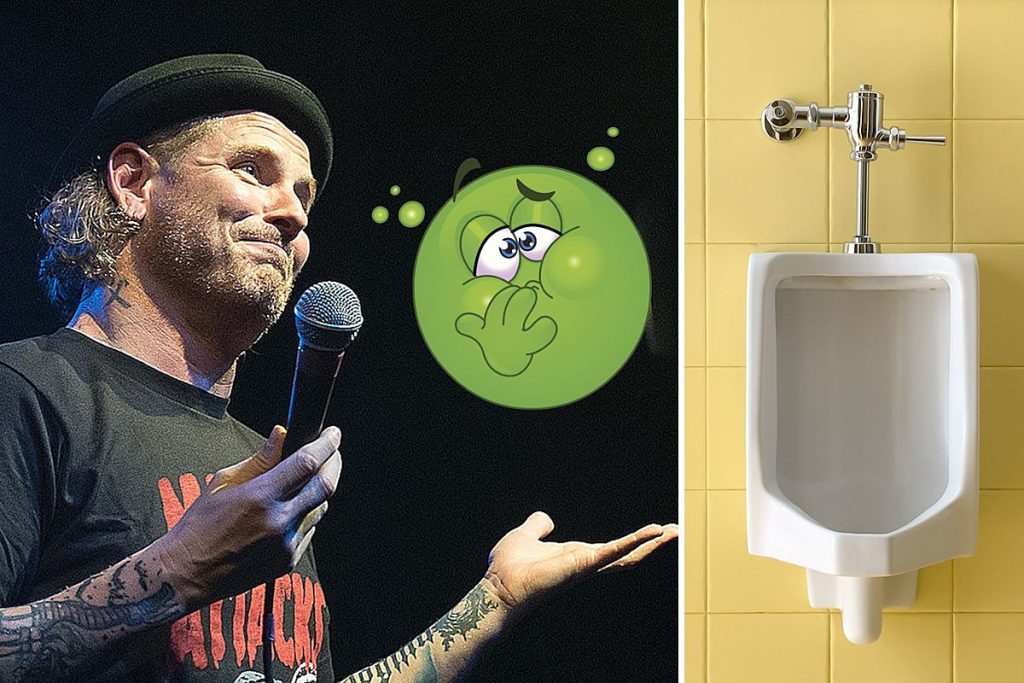 Corey Taylor Did WHAT With Clown, Dimebag + a Urinal Cake?!
Touring can lead to some wild situations, as rock and metal musicians often do extreme things to entertain themselves and each other. Slipknot frontman Corey Taylor knows that as well as anyone else, and in a new chat with Classic Rock magazine, he revealed a particularly gross late '90s prank involving him, bandmate Shawn "Clown" Crahan, late Pantera guitarist Dimebag Darrell and a urinal cake.
Taylor was interviewed for an upcoming issue of the magazine (in preparation of the release of his second solo LP, CMF2, which arrives on Sept. 15, 2023). When asked about "some of the weird and wonderful celebrity encounters he's had" over the years, he decided to reveal the downright revolting thing that happened when he initially met Darrell during Slipknot's 1999 tour with Coal Chamber (in Pantera's home state of Texas).
Per Classic Rock: "The first time we played Dallas, Dime and Vinnie [Paul] came down with their whole posse. We ended up at [strip club-come-HQ] the Clubhouse, and they proceeded to get us so shitfaced it wasn't even funny," Taylor reflected.
He continued:
They were all about doing pranks on people. Clown was like, "Whatever you try, I'm not going to baulk." They had one of their cooks hollow out a tomato and fill it with these insanely fiery red chili peppers. Dime pulls out this tomato stuffed with this stupid knot of chilis and he goes, "How much is it gonna cost to get all this down?" And Clown goes, "I don't need your money," and just grabs it and starts eating it like an apple.
While that certainly sounds horrific, it's nothing compared to what Taylor talked about next:
It gets worse. We head to the bathroom, and we're pissing at the urinal. There's a piece of gum on one of the cakes in the urinal, and Dime looks over and goes, "Alright, Clown, how much would it take . . ." Before he can finish, Clown reaches down, grabs it and starts chewing. It was so fucking gross. Dime just threw his hands up. He talked about it until the day he died: "Clown, he was the one motherfucker I couldn't get to collapse, he just fucked me up."
Now that is a disgusting dare!
READ MORE: The Best Rock + Metal Songs of 2023 (So Far)
Speaking of Clown, he recently chatted with Lamb of God vocalist Randy Blythe about how neither of them gets nervous about going on stage.
As for Taylor, he was namechecked by Demi Lovato as an artist she's "always wanted to work with" (alongside Knocked Loose). Plus, he "completely backed" Lars Ulrich when the Metallica drummer gave up the user IDs of over 335,000 fans who'd illegally downloaded "I Disappear" from Napster. Taylor was also honored when Guns N' Roses bassist Duff McKagan enthusiastically compared him to Bruce Springsteen.
Does Taylor's story gross you out, too? Let us know!
Be sure to check out Corey Taylor's upcoming tour dates, too, and grab your tickets here!
The 42 Songs Slipknot Have Never Played Live
These are the songs Slipknot have never performed live.