Rock Hits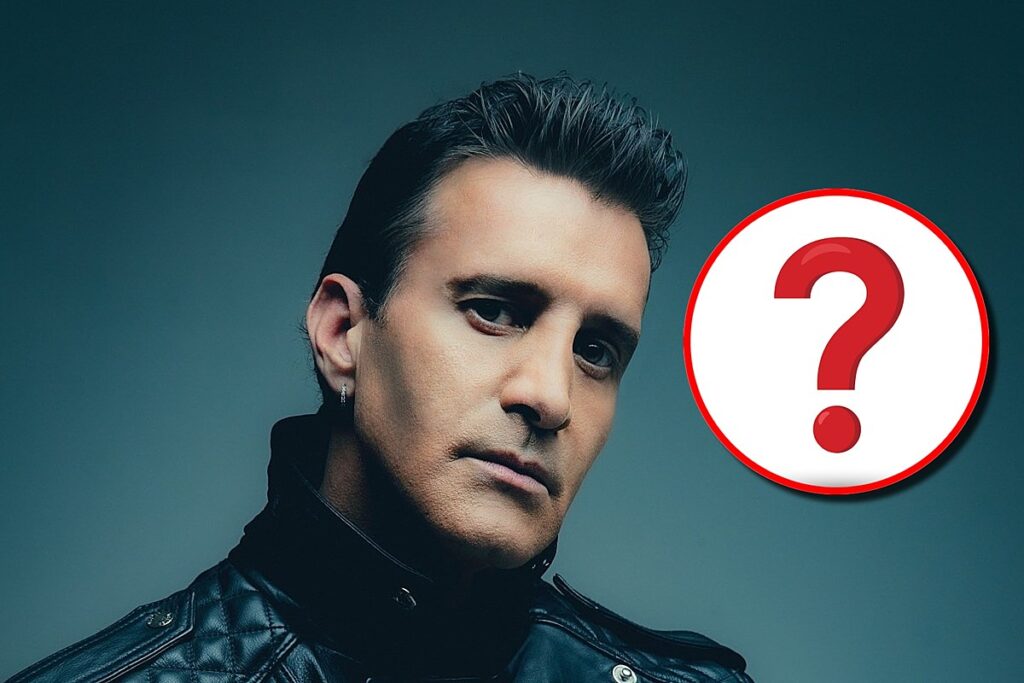 Creed's Scott Stapp Names the Artist He Considers His 'Rock God'
Creed frontman Scott Stapp is refreshingly open about many things regarding his personal and professional influences and goals. Just look at his recent appearance on BBC's The Rock Show with Johnnie Walker, wherein he named a perfectly fitting – yet probably divisive – fellow singer as his "rock god": U2 vocalist Bono.
As transcribed by Blabbermouth, Stapp explained: "The reason I've chosen Bono is because the impact that his lyrics have had on my life, especially off [U2's] The Joshua Tree album during a time in my life between the ages of 14 and 17, when I was going through a very difficult period."
He continued [via Blabbermouth]:
I believe I discovered [U2] through MTV. I asked my grandmother at the time to get me the album, and I could not take the cassette out of my stereo. For three years, over and over and over, and the lyrics just connected with me on such a personal level. I felt like the band and Bono was speaking directly to me, encouraging me, giving me hope, helping me get through a very difficult period in my life. And that's the beauty of music. And that's the gift that Bono has. Inspiration and love and hope.

And I'll never forget that record and what Bono and his music has done for me. In my opinion, The Joshua Tree is by far one of the greatest albums ever written, musically and lyrically. Not only is the music inspiring and uplifting, but it's diverse and takes you through a gamut of emotions. I did get a chance to meet the band in 2001 at the Grammys, got to have a great conversation with The Edge and briefly met Bono, and it was a dream come true. There is no other, in my opinion, rock god greater than Bono.
You can listen to the full episode here.
READ MORE: 10 Rock + Metal Bands People Used to Hate But Totally Love Now
Stapp's admiration for Bono, U2 and The Joshua Tree shouldn't come as a shock given that – earlier this year – he cited the Irish group's landmark 1987 LP as playing a pivotal part in his artistic development as a child.
Specifically, he spoke about the first song he ever sang in public (The Beatles' "Yesterday") before remarking: "Now, I've got to credit Def Leppard, Pyromania and I've got to credit U2, Joshua Tree. Between those three things, I kind of found my calling early, so to speak."
Likewise, he told Classic Rock magazine in 2019 that "Gone Too Soon" – from his third solo album, The Space Between the Shadows – "has a very U2 sound to it, and they were a big influence on me growing up. It wasn't intentional, and it wasn't planned, but subconsciously, I guess that influence is inside of me, and it came out. How I approach choruses is at times very heavily influenced by U2."
In fact, the article was about 10 records that changed his life, and he included U2's "Where the Streets Have No Name" and "With or Without You" – both from The Joshua Tree – in the list.
He added:
Song were more important to me than albums, but 'The Joshua Tree' was different. When I heard that album front to back, I didn't take it out of the cassette player in my car for probably two years. I really felt that this guy and this band had written these songs about my life, and about how I was feeling, and what was going on in my brain. This guy's saying everything that I'm thinking! How does he know this? What's the connection?

The epic nature and the grandeur and the anthemic quality of these two songs definitely influenced me as I started to I create songs. I've never gotten there, but it definitely planted that seed in me in terms of what to aspire to, and how I approached lyric writing, and how important I felt lyrics were to a song.

I've spoken with many different artists, and some don't feel lyrics are very important. They feel it's more about the melody and the music, and it doesn't matter what words you use if the melody's right. But not for me. I believe it's a combination of all of it: the music, the melody and the lyrics are all equally important.
Clearly, he's always loved Bono's work.
In turn, Creed has undoubtedly influenced countless listeners over the last 30 or so years, including the Texas Rangers (who sang "Higher" in their locker room following their World Series win last Wednesday night, Nov. 1).
What's more, the band recently announced their 2024 reunion tour alongside a revolving set of openers (such as Finger Eleven, Daughtry, 3 Doors Down, Tonic and Switchfoot).  The 40-date venture – which'll mark their first performances since 2012 – will see them set sail aboard the Summer of '99 and Summer of '99 and Beyond festival cruises next April and May. Afterward, they'll play various venues across the U.S. and Canada through late September.
You can view the full lineup of dates here and grab tickets here.
Stapp's also revealed that the official follow-up to The Space Between the Shadows – Higher Power – will arrive on March 15, 2024. You can preorder it here.