Rock Hits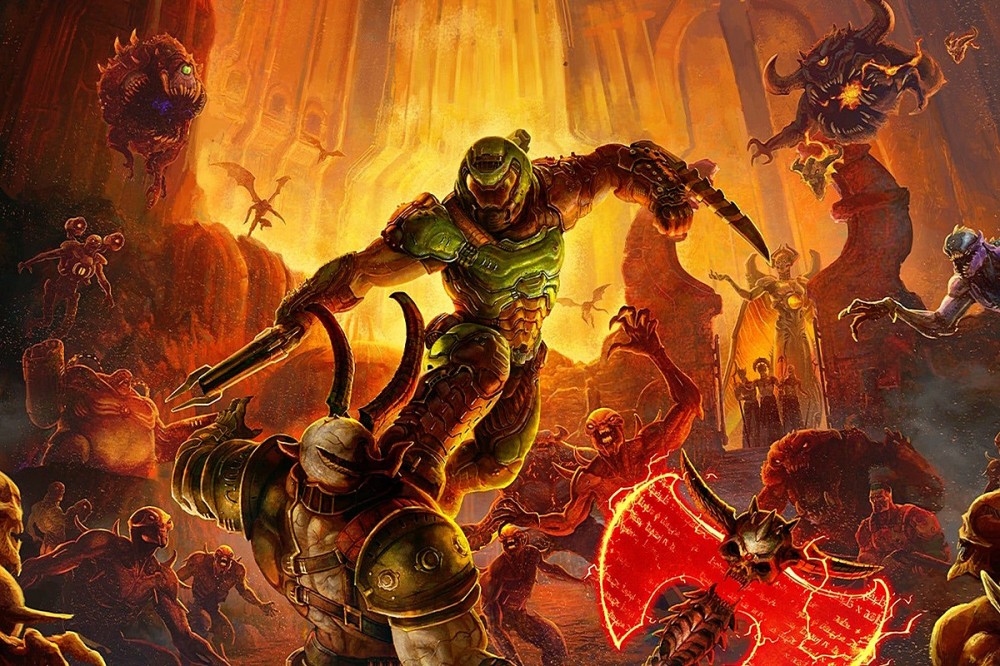 'DOOM Eternal' Publishers Respond to Mick Gordon's Statement About Controversy
The continued rift between DOOM Eternal video game composer Mick Gordon and id Software studio director Marty Stratton has a new chapter, with the game's publisher Bethesda now issuing a statement backing Stratton and calling for a ceasing of threats of violence from fans against all sides involved with this dispute.
The beef has to do with the much maligned score for the DOOM Eternal game and tensions that arose between Gordon and Stratton over the course of trying to meet deadlines for completion. In 2020, Stratton penned an open letter on Reddit laying out his side of the story and putting much of the blame on the score downfall on Gordon.
Then, earlier this month, Gordon offered his own open letter after continued dead ends concerning a settlement in recent years. In it, he laid out his own version of the story and stated that he had been offered a six-figure sum to no longer speak about it. His version of the events placed much of the blame on Stratton, with a more detailed accounting being found here.
Now, DOOM Eternal publishers Bethesda have offered their statement concerning the rift. In it, they back Stratton and call Gordon's recent statement a "distortion of the truth and selective presentation of incomplete 'facts.'"
As part of Gordon's recent letter, he spoke about threats received from fans of the game after Stratton's initial letter, and it appears that Gordon's rebuttal letter has had a similar effect with Bethesda calling for an end to all threats of violence or attacks against Stratton and those mentioned in Gordon's letter along with Gordon as well.
You can read their full statement below.
The recent post by Mick Gordon both mischaracterized and misrepresented the team at id Software, the development of DOOM Eternal, Marty Stratton, and Chad Mossholder with a one-sided and unjust account of an irreparable professional relationship.

We are aware of all the details and history in this matter and unequivocally support Marty, Chad and the team at id Software. We reject the distortion of the truth and selective presentation of incomplete 'facts.' We stand ready with full and complete documented evidence to disclose in an appropriate venue as needed.

The statements posted online have incited harassment and threats of violence against Marty, Chad and the id Software team. Any threats of harassment directed towards members of our teams will be met with swift and appropriate action to protect their health and safety.

We remain incredibly proud of id's previous collaborations with Mick Gorden and ask that fans refrain from reaching conclusions based on his account and, more importantly, from attacking any of the individuals mentioned on either side, including Marty, Chad or Mick.
The 10 Best Video Game Soundtracks, Ranked