Rock Hits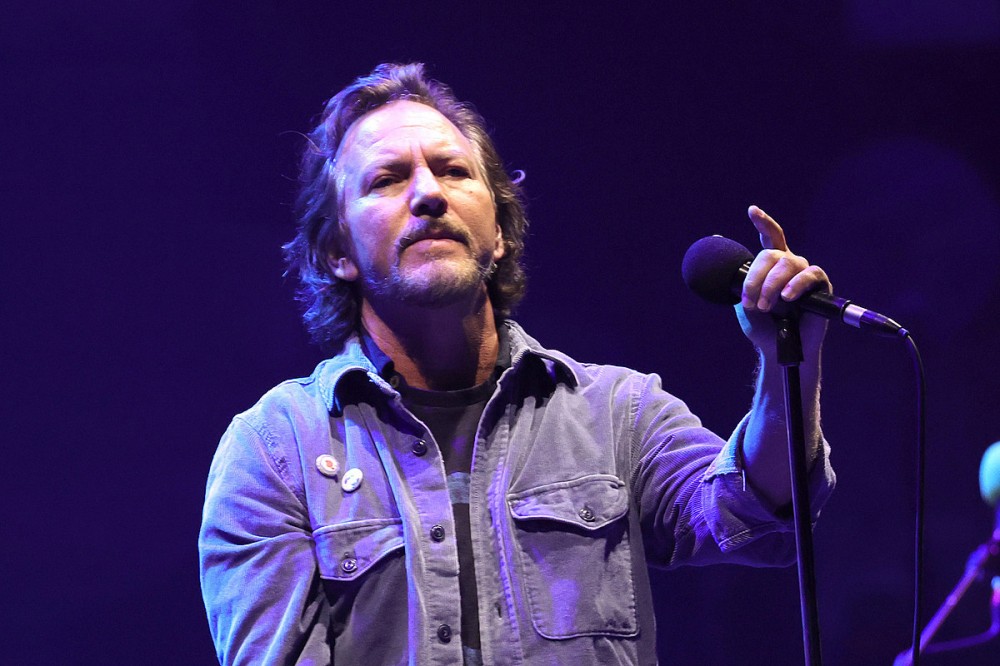 Eddie Vedder Ejects Pearl Jam Fan – 'I'm Sorry Ma'am, There's No Violence Allowed'
Pearl Jam's Eddie Vedder ejected a concertgoer from the crowd during a recent gig by the band due to apparent violence, as fan-captured video shows. The rock singer stopped Pearl Jam's performance of "Animal" in Zurich, Switzerland, on June 23 to do so.
When ones goes to a concert, there's a code of conduct that should be observed to make the show enjoyable for all. At the top of that list is, of course, refraining from violence against fellow fans. Evidently, anyone who gets violent at a Pearl Jam show should be prepared to get called out and perhaps kicked out. That's seemingly what happened to one woman at the band's recent Zurich show during their current summer European tour.
In video from the gig, as reported by Rock Feed, Vedder sees a woman allegedly hitting a concertgoer in the head after she seemingly grew frustrated with him filming the show.
Vedder pauses the song and says from the stage, "Turn the lights on, please. Hey, hey, hey, hey, hey – I saw the whole thing, I know, it was annoying you. You were bummed out 'cause he was filming the whole time. Has it been the whole show or just now? Just now when I came over? Was it the whole time? Yeah, you're filming everyone."
The Pearl Jam singer continues, "The thing is, I know it upset you, but you can't fuckin' hit him in the back of head either, even though you're a woman. I appreciate the fact that you can be strong. Quit hitting him — you're out of here. Violence is not allowed, I'm sorry ma'am. There's no violence allowed. You could've waved to me, I was lookin' right at you. Sorry about that, it's just not cool, we're not hittin' people here. Sorry."
This isn't the first time Vedder has reprimanded a fan for getting too physical in the crowd. At a 2016 Pearl Jam show at Wrigley Field, as seen in this fan video, he also paused the set and warned a concertgoer to "get your finger out of that woman's face" and asked him to "clear out," and checked that the woman was okay before continuing the show.
See Vedder's words and the Zurich ejection at 0:50 in the below video.
Eddie Vedder Ejects Pearl Jam Fan – June 23, 2022
100 Inspirational Quotes From Rock Stars
A reassuring remark can be a real pick-me-up. And one from a rock star is even better. So check out these 100 distinct inspirational quotes as said by 25 different musicians who've influenced rock and metal.