Rock Hits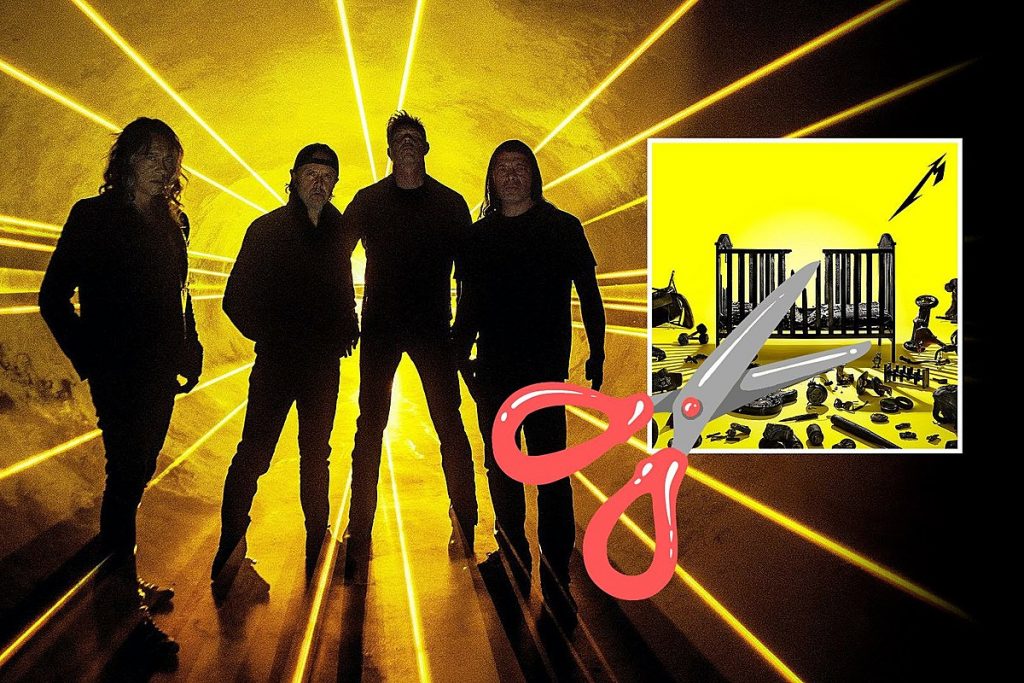 Fan Edits 15 Minutes Out of Metallica's New Album – Listen
A Metallica fan has uploaded a custom edit of the metal legends' new album, 72 Seasons, cutting it down from 77 minutes to just 62 minutes without cutting out any of the 12 tracks.
In the modern era, fans are quick to re-tool and customize albums and songs as recordings take on a brand new life upon release. For those releasing the music, especially for veteran artists who grew up in the pre-internet era, it must be a lot to take in as your art is now not open just to criticism, but full overhauls of the music itself.
Still, it's quite a lot of fun to see the range of reactions from fans and where their own creative curiosities take them. One YouTuber wrote a new solo for the lead single "Lux Aeterna" and, in response to what he's seen on the internet, guitarist Kirk Hammett defended his own playing style against the internet detractors.
In the video below, one fan edited 72 Seasons down to what they perceive to be a more efficient runtime. You may actually remember this fan as the same person who wrote lyrics and sang over Metallica's legendary instrumental song "The Call of Ktulu."
READ MORE: 10 Things We Love About Metallica's New Album, '72 Seasons'
Citing the "Lux Aeterna" lyric "Full speed or nothing" as a loose impetus for editing the album down, the fan writes in the video description, "That's why I think that the compositions could have been created without adding long repetitions, stylistically strange inserts or surprising accents stopping the pace during really nice, intense riffs."
They also make it clear that these editing decisions are a result of "personal observations" and that their respect for Metallica "will remain special and powerful to me."
Acknowledging the multitude of Metallica fans who adore 72 Seasons as is, the YouTuber hopes those fans continue to enjoy the album even more with each listen. How kind!
This doesn't sound like a bastardization of the 72 Seasons material and it all seems to remain true to the spirit, only removing some of the repetitive parts and focusing on punchy, punctuated transitions within the songs.
And if you think this edit was done just because Metallica can be an easy target for scrutiny (when you're on top, everyone wants to tear you down), think again. The same thing happened when Iron Maiden released Senjutsu in 2021 and you can hear that 82-minute album chopped down to a much leaner 62 minutes below as well.
Catch Metallica on their worldwide tour this year and next at these dates. If you still need tickets, go get them here.
Metallica, 72 Seasons — Edited to 62 Minutes From 77 Minutes
Iron Maiden, Senjutsu — Edited to 62 Minutes From 82 Minutes
27 Rock + Metal Albums That Are More Than 90 Minutes Long
Counting them down from 'shortest' to longest.