Rock Hits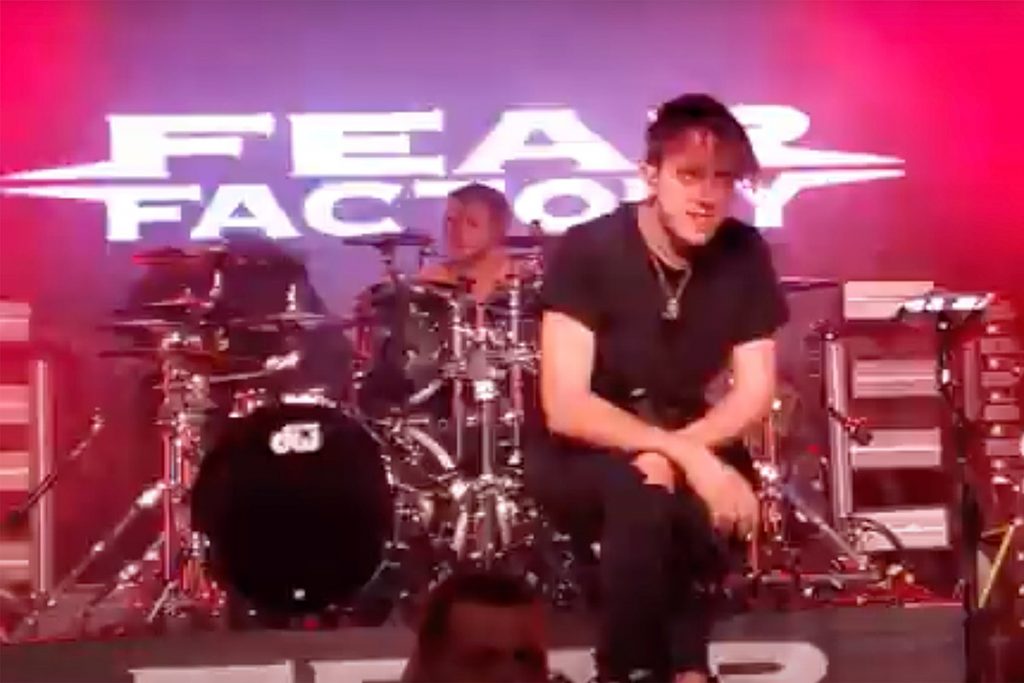 Fear Factory Play First Show With Milo Silvestro + Pete Webber
The new look Fear Factory is upon us, as the band performed their first concert with new vocalist Milo Silvestro and fill-in drummer Pete Webber Monday night (Feb. 27) in Portland, Oregon.
Silvestro was recently revealed as the band's new vocalist, taking over for Burton C. Bell who exited the band after the group's lengthy court battle with past members concluded in 2020. Guitarist Dino Cazares remained the band's longest tenured member, with Static-X's Tony Campos playing bass and Mike Heller holding down the drum spot since 2012. A scheduling conflict led to Heller's absence at the beginning of the tour, with Pete Webber coming on board to fill in for the stickman until he is able to return.
Fear Factory are currently serving as support to Campos' other band Static-X on the "Rise of the Machine" tour. Unfortunately, due to severe weather in Los Angeles last week, the band was unable to travel to make the opening date of the tour, so last night's show at Portland's Roseland Ballroom proved to be their first performance with the lineup as it currently stands.
The group played a 10-song set, opening with "Recode" from 2021's Aggression Continuum album. Digging deeper into their history, they followed with "Shock" from the 1998 Obsolete album. You can see the full setlist below and check out fan-shot video footage from their first night on tour as well.
The tour continues tonight (Feb. 28) in Seattle. Check out all the tour dates and get tickets here.
Fear Factory Feb. 27, 2023 Portland's Roseland Ballroom Setlist
1. Recode
2. Shock
3. Edgecrusher
4. Disruptor
5. Dielectric
6. Powershifter
7. What Will Become?
8. Archetype
9. Demanufacture
10. Replica
Fear Factory, "Recode" During First Show With Milo Silvestro + Pete Webber
Fear Factory, "Replica"
Fear Factory, "Demanufacture"
11 Bands That Never Reunited With Their Classic Singer
Pour one out for these former vocalists.