Rock Hits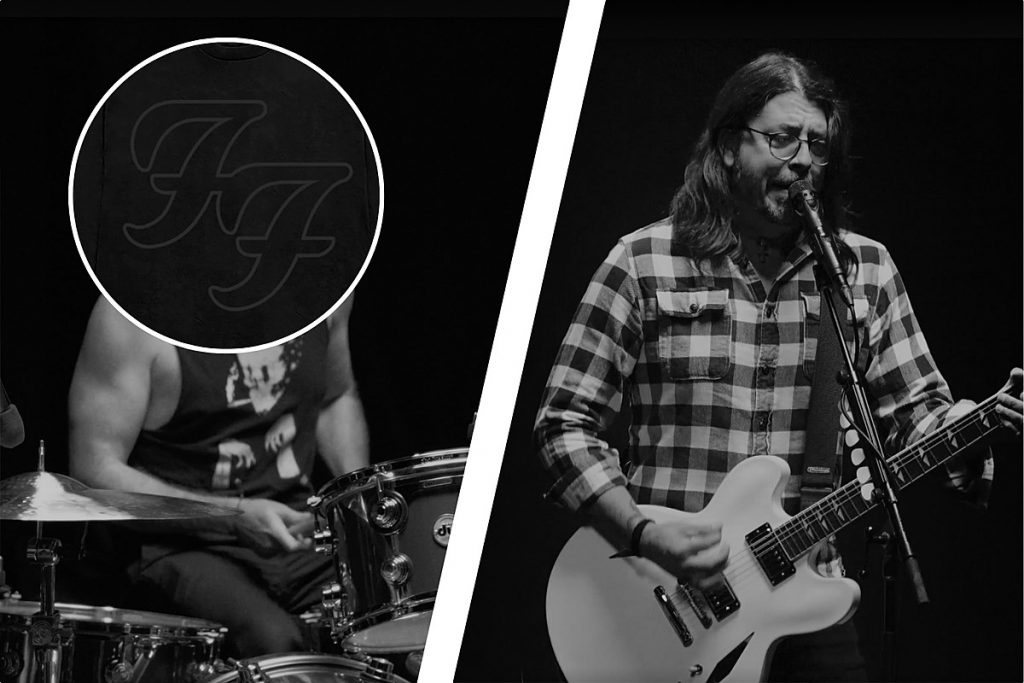 Foo Fighters Announce Josh Freese as New Drummer
During their global live stream event on Sunday afternoon (May 21), Foo Fighters: Preparing Music For Concerts, Foo Fighters announced Josh Freese as the band's new drummer. Freese is stepping into the role following the unexpected death of Taylor Hawkins on March 25, 2022.
Freese is a veteran rock drummer, playing with the Vandals, Devo, Guns N' Roses, A Perfect Circle, Nine Inch Nails, Weezer and many more bands. According to his profile on the international recorded music database Discogs, Freese is credited for performing on more than 400 albums.
Preparing Music For Concerts opened with Foo Fighters standing around in Studio 606, talking about random things from fighting band members on stage to Pat Smear's favorite shoe repair shop. Special guests interrupted this discourse, first with Red Hot Chili Peppers' Chad Smith, who simply said, "There's a white Mercedes blocking me in," then with Motley Crue's Tommy Lee bringing in takeout from P.F. Chang's and lastly with Tool's Danny Carey dropping off a couple of freshly-groomed poodles.
All of a sudden, the camera panned to an angry Freese, sitting behind a drum kit wearing a nametag that read "Josh," who said, "Excuse me, guys, could we just like, I don't know, play a song or two? Something?"
With that, the band members walked to their spots and Grohl started playing the instantly-recognizable opening to "All My Life" from 2002's One by One. The live stream event featured Foo Fighters performing a total of nine songs, including three tracks from their upcoming album, But Here We Are—"Rescued," "Under You" and "Nothing at All"—and a couple of jams honoring Black Sabbath and Huey Lewis and the News.
You Can Still Watch Foo Fighters' Live Stream, Preparing Music For Concerts
Foo Fighters: Preparing Music For Concerts first premiered on Sunday at 3PM ET and it is still available for on-demand viewing for the next 72 hours. The live stream is exclusive to Veeps and you can view it for free at this location.
The hour-long event allowed fans to act as flies on the wall while the band rehearsed together. There were moments of levity, like when Grohl messed up some lyrics in "Monkey Wrench" or when he was joking about what the title of the live stream should be, eventually tossing out "preparing music for concerts."
Foo Fighters Setlist — May 21, 2023 at Studio 606 in Los Angeles
1. "All My Life"
2. "Rescued"
3. "No Son of Mine" (with Black Sabbath jam in the middle)
4. "Under You"
5. "Workin' For a Living'" (Huey Lewis and the News cover)
6. "The Sky Is a Neighborhood"
7. "Nothing at All"
8. "Monkey Wrench"
9. "Aurora"
READ MORE: Foo Fighters Make Two Special Dedications in New Album Artwork
Taylor Hawkins died unexpectedly in March of 2022 while the band was getting ready for a festival performance in Bogota, Colombia. Since then, they've vowed to keep moving forward as a band and announced several 2023 performances at the top of the year.
Foo Fighters' first official show since the death of Hawkins is set for May 24 at the Bank of New Hampshire Pavilion in Gilford, N.H., followed by a headlining performance at Boston Calling on May 26. You can find Foo Fighters' full tour schedule here.
A Timeline of Foo Fighters' Career
A photo timeline of Foo Fighters' career.
The 12 Songs Foo Fighters Have Never Played Live
These are the only songs Foo Fighters haven't played live with their diverse tour set lists.