Rock Hits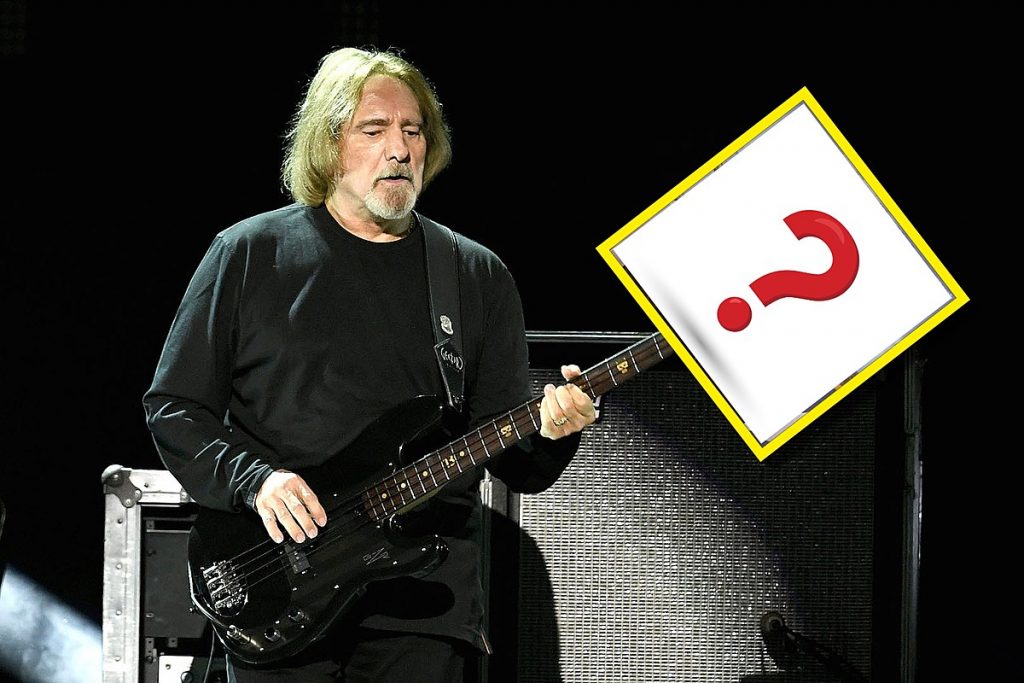 Geezer Butler Reveals His Pick for the 'Worst' Black Sabbath LP
Black Sabbath have nearly two dozen studio LPs under their belt, so opinions have varied widely regarding which is their rottenest record. Whereas publications such as UCR,  Classic Rock and  Kerrang! agree that 1995's Forbidden represents their lowest point, founding bassist Geezer Butler just revealed that he thinks one of the group's 1970s collections is their chief misstep.
In a new interview with Metal Edge,  Butler speaks about his favorite and least favorite Black Sabbath sequences. Unsurprisingly, he has a lot of love for the band's earliest efforts, as well as some disdain for their work during the second half of the decade.
READ MORE: Geezer Butler Chronicles Black Sabbath's Rise in His Memoir 'Into the Void'
In particular, he names 1978's Never Say Die! as Black Sabbath's weakest offering, commenting:
I will say that Never Say Die! is easily the worst album we did. The reason for that is we tried to manage ourselves and produce the record ourselves. We wanted to do it on our own, but in truth, not one of us had a single clue about what to do. By that point, we were spending more time with lawyers and in court rather than being in the studio writing. It was just too much pressure on us, and the writing suffered.
Regarding the group's struggles during the decade overall, Butler notes that "there were a lot of issues beyond drugs and drinking," reflecting:
Once we finally had time to stop touring, we were wondering where all the money was. And when we asked our managers why our accounts were averaging down, even though we were selling records, we never got a straight answer. You can't imagine the kind of challenge that presents because we were selling records and putting on all these shows, but our accounts didn't reflect as such. There was a lot of money that we just weren't seeing, and then paying taxes became a whole other issue stemming from those money issues. So, that was truly when things started to go wrong for Sabbath.

[There] were certainly [problems with Ozzy], too. The thing is, we were trying to progress too much musically. We completely lost the plot, I think. We stopped doing the things that made Sabbath what it was and began going from more melodic stuff, which was a mistake looking back. Ozzy always wanted to still sound like the old version of Sabbath, while Tony [Iommi] and I wanted to expand musically. Looking back, Ozzy was probably right because our expansion caused us to lose what Sabbath was supposed to be about.
Of course, Never Say Die! was Black Sabbath's final album with Ozzy until 2013's 13, and it received mixed reviews upon release.
As for Loudwire's view of it, we placed it at No. 16 in our 2016 ranked list of Black Sabbath records, surmising that it "failed miserably to right the ship that had steered so far of course on the predecessor [1976's Technical Ecstasy]. . . . The title track was punchy, energetic and focused, as was 'Johnny Blade' and 'Shock Wave.' The real problems lie elsewhere as 'Air Dance' and the Bill Ward-sung 'Swinging the Chain' widened the stylistic disconnect on the record."
Last month, Butler attended a Taylor Swift concert with his wife, Gloria, and his grandkids.
Back in February, Disturbed frontman David Draiman cited Butler as his pick for the bassist who belongs on his Mount Rushmore of musicians. "You know what? You've got to give it to him. . . . There's something about the way that man hits those strings, I don't know how he achieves the tone he does, but holy shit," he explained.
So, do you agree with Butler in claiming that Never Say Die! is Black Sabbath's worst LP? Or, would you pick another one? Let us know!
Black Sabbath Albums Ranked
We ranked all of the Black Sabbath albums.