Rock Hits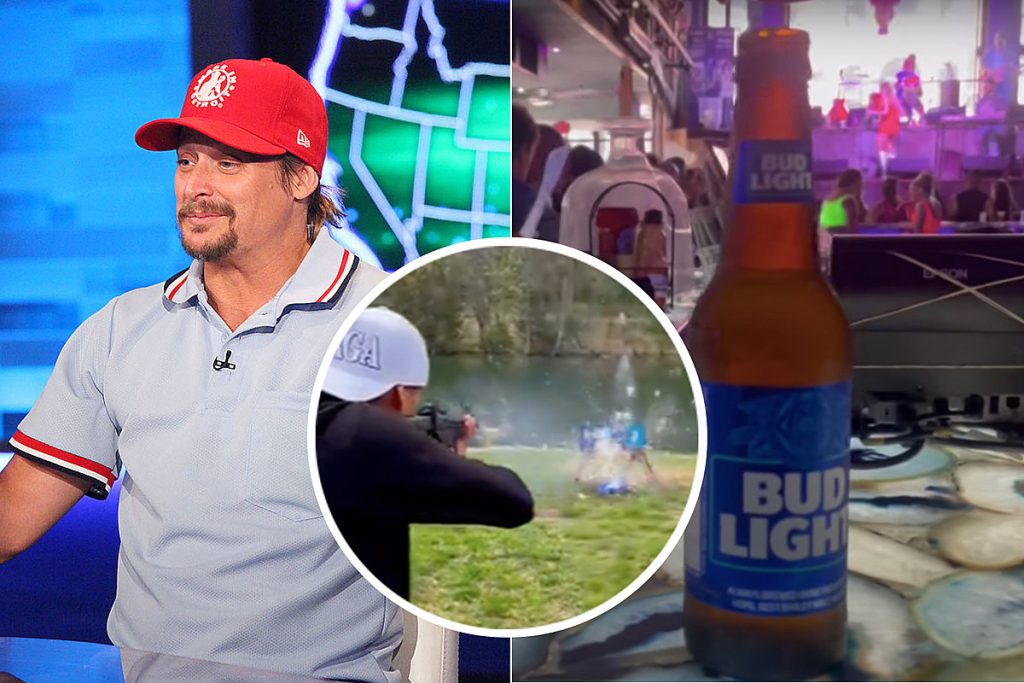 Kid Rock's Nashville Bar Still Selling Bud Light After Boycott
Remember when Kid Rock posted a video shooting at a couple of cases of Bud Light a few months ago because they partnered with a trans activist? His Nashville bar, Kid Rock's Big Ass Honky Tonk Rock 'N' Roll Steakhouse, still sells the beer, according to CNN.
The whole fiasco started in April, when Bud Light and Anheuser-Busch promoted an ad campaign with trans activist and influencer Dylan Mulvaney. "This month I celebrated my 365 days of womanhood and Bud Light sent me possibly the best gift ever — a can with my face on it," Mulvaney said in the video.
Rock shared his sentiments about the partnership in a video of his own, where he literally shot at several cases of Bud Light, and sneered, "Fuck Bud Light and fuck Anheuser-Busch. Have a terrific day."
The video caused a social media frenzy, and many people online declared that they too, would be boycotting the beer brand as a result of the campaign. Anheuser-Busch CEO Brendan Whitworth wrote a statement on the company's website in mid-April regarding the backlash, stating, "We never intended to be part of a discussion that divides people. We are in the business of bringing people together over a beer."
Bud Light sales have continuously dropped since the controversy started. CBS News reported in late June that its sales were down 28 percent the week ending in June 24 compared to the same week in 2022, which means about $26.3 million less in profits.
However, you can head to Rock's Nashville steakhouse for some Bud Light if you're thirsty for it — they're still selling it, despite the musician's publicized disdain. CNN reporters recently paid a visit to the establishment, which had Bud Light available for patrons. They further noted that it's unclear whether a ban on the beer had ever been instated by the bar in the first place.
READ MORE: That Time Kid Rock Sang 'I Like 'Em Underage' in a Song on a Kids Movie Soundtrack
Country superstar Garth Brooks, who will soon have his own bar on Nashville's Broadway strip just a few steps away from Rock's called Friends In Low Places Bar & Honky Tonk, assures he plans to carry the beer at his bar too.
"I get it, everybody's got their opinions, but inclusiveness is always gonna be me," Brooks said in the CNN clip, which you can see for yourself below.
Kid Rock's Nashville Bar Still Selling Bud Light After Call for Boycott
Musicians Who Ran for Political Office
These rockers not only made music, but also wanted to make a difference in the world.