Rock Hits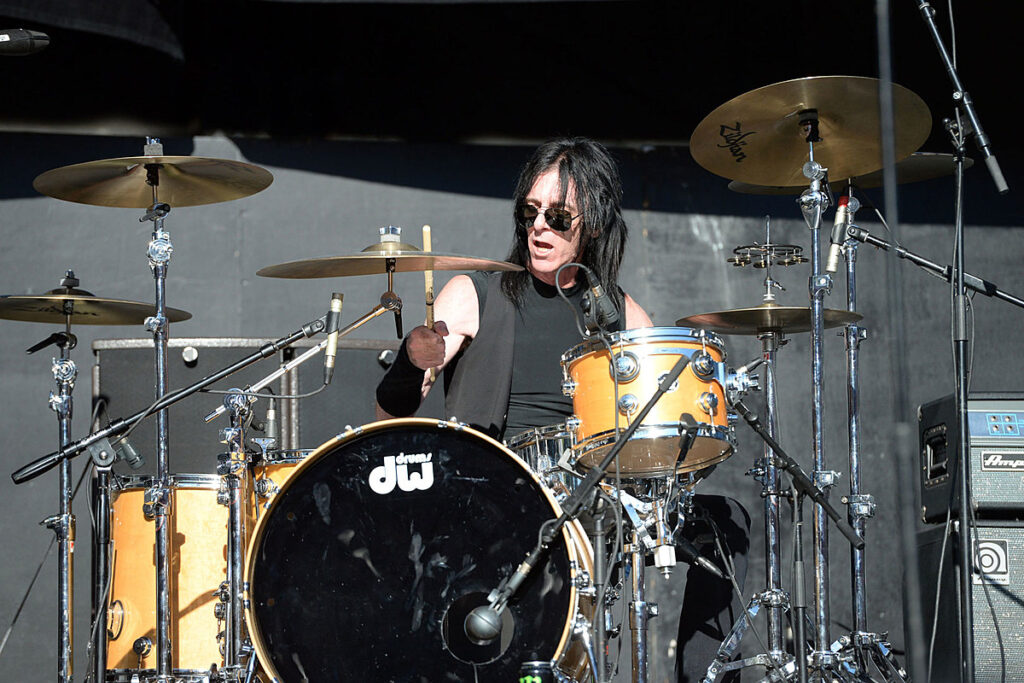 Longtime L.A. Guns Drummer Steve Riley Dies at 67
UPDATE: The Riley family confirmed to Blabbermouth that the drummer died on Tuesday (Oct. 24). In a statement, they revealed, "We are devastated to share that Steve Riley has passed away at the age of 67. Steve had been battling a severe case of pneumonia for several weeks, and on Tuesday, Oct. 24, succumbed to the illness. His wife Mary Louise and son Cole were by his side in his final moments."
There's sad news to report as longtime L.A. Guns drummer Steve Riley has died at the age of 67. The news was initially shared by Metal Sludge, who revealed that a source close to the musician had informed them that Riley had died after suffering various health issues that hospitalized him in recent days.
In addition to Metal Sludge, longtime friend Jason Green of the Waste Some Time With Jason Green podcast confirmed the death while sharing a video tribute to the musician.
Riley actually played in several name bands throughout the years, but gained most of his notoriety from his time with L.A. Guns. He first joined the band in 1987 and remained through 1992. After his dismissal, he returned to the group in 1995.
The band famously splintered with two factions featuring band alumni. Initially he was part of a group that included Phil Lewis, but when Lewis' L.A. Guns folded and he reunited with Tracii Guns, Riley then sought to continue his own version of L.A. Guns, with legal action taking place between the two sides. Eventually, a settlement was reached in 2021 where Riley could continue by using the Riley's L.A. Guns name.
His other works throughout the years included a start in the classic rock band Steppenwolf in 1979, followed by a stint with Keel and another with W.A.S.P. before landing in L.A. Guns right as the group were starting to make their mark.
READ MORE: Rock + Metal Bands You Didn't Realize Were Turning 40 in 2023
He appeared on Keel's 1985 album, The Right to Rock, played on The Last Command, Inside the Electric Circus and Live … in the Raw for W.A.S.P., and then was a part of L.A. Guns' 1989 album Cocked and Loaded, along with 1991's Hollywood Vampires and records dating through to 2020's Renegades.
Most recently, Riley's L.A. Guns issued the new single "The Dark Horse," which was set to appear on their next studio album which was expected to arrive in 2024.
Riley's longtime L.A. Guns bandmate Phil Lewis weighed in with some thoughts on the drummer's death, while also sharing a favorite story on Facebook. See that and other tributes below.
Revisit some of Steve Riley's work below.
L.A. Guns, "The Ballad of Jayne"
L.A. Guns, "Kiss My Love Goodbye"
L.A. Guns, "It's Over Now"
Riley's L.A. Guns, "The Dark Horse"
Rockers We've Lost in 2023
Rock and metal musicians and icons who died in 2023.
Gallery Credit: Loudwire Staff