Rock Hits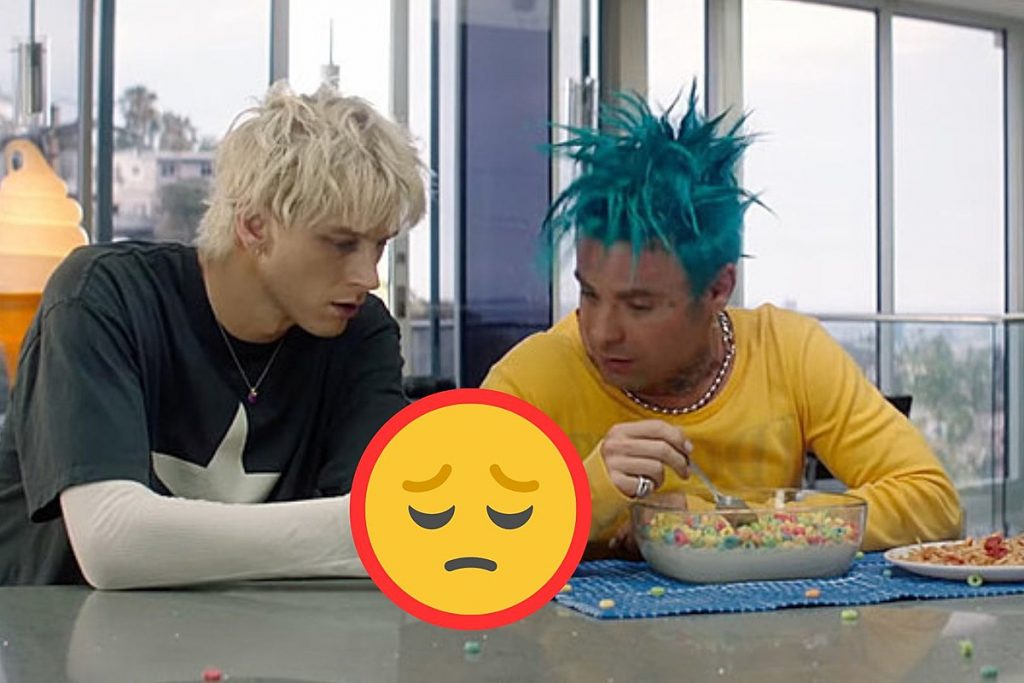 Machine Gun Kelly, Mod Son Named 'Worst Directors' at the Razzies
Earlier this morning, the 2023 Golden Raspberry Awards announced their "winners" —or would it technically be their losers?
Machine Gun Kelly and Mod Sun both took home the award for Worst Director at the 43rd annual Razzie Awards for their work in Good Mourning. The film follows movie star London Clash (MGK) after he wakes up to what he believes is a breakup text from the love of his life. The storyline just goes downhill from there.
Good Mourning received a whopping 0 percent on Rotten Tomatoes, with critic Matt Conway of Battle Royale With Cheese writing: "The overwhelming lack of cohesion should not be too shocking considering Kelly and Sun wrote the film in a mere few days. Kelly and Sun's directorial approach is similarly listless. Aside from a few clever artistic flourishes, their production values lack competence and an attractive creative vision."
The two actually made it out pretty well, considering Good Mourning was nominated in almost all of the categories. They narrowly escaped winning Worst Picture, Worst Actor (MGK), Worst Supporting Actor (Pete Davidson), Worst Screen Couple (MGK and Mod Sun), and Worst Screenplay.
Elsewhere in the YouTube award ceremony, Thirty Seconds to Mars leader Jared Leto, who received five nominations, won Worst Actor for being a meme-ified vampire in Morbius. Check out the full list of winners below. Plus, grab your tickets to see Razzie winner MGK live here.
23 Actors Who Transformed Into Real-life Rockstars for Movies