Rock Hits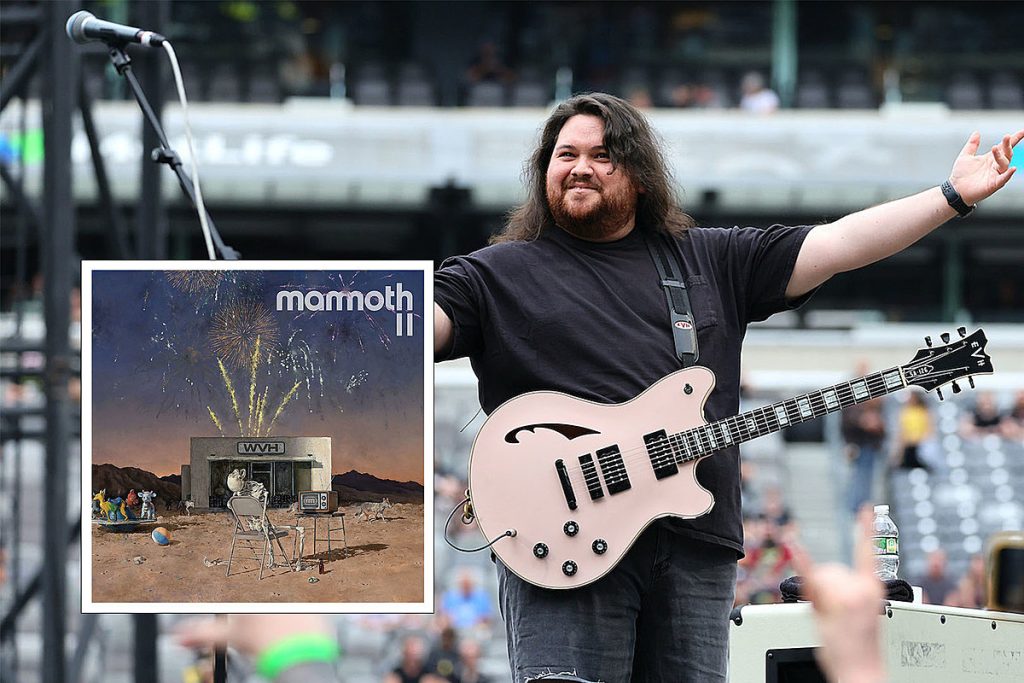 'Mammoth II' Success Proves Mammoth WVH Avoided 'Sophomore Slump'
A lot of musicians share a common fear after having a successful first album — the "sophomore slump." Wolfgang Van Halen first album as Mammoth WVH came out a little over two years ago, but the success of his latest, Mammoth II, proves that the project successful avoided the sophomore slump.
In fact, it surpassed the success of the debut, according to a post by Van Halen on social media. The post states that Mammoth II is No. 1 as of this week on Billboard's Independent Current Albums, Rock Albums, Hard Rock Albums and Digital Albums charts, and it's taken No. 4 on the Album Sales, Vinyl Albums and Current Album Sales charts.
"Thank you," Van Halen wrote in the post. "I never could've imagined the 2nd album having a better first week than the debut, but somehow here we are. Absolutely insane. I'm honored and eternally grateful."
Van Halen has said in various interviews that he felt a lot more confident working on this second album, and you can certainly hear it in the progression of the songs. Now, he's just excited to see where he's able to take the project from here.
READ MORE: Wolfgang Van Halen Shares What Van Halen Taught Him About Being in a Band
"I never could have imagined this," Van Halen told Loudwire Nights host Chuck Armstrong. "I remember being asked [around 10 years ago], 'What do you see yourself doing in the future?' Two things I said were I'd really love to play with my friend Mark Tremonti and then I was also like I'd really love to maybe record an album on my own like Dave Grohl did with the first Foo Fighters album. Now, 10 years later, having done both, I'm like, well, I did it—maybe I need to set my sights somewhere else now. It's a really, really cool feeling and it's not lost on me how lucky I am to be doing what I'm doing."
Mammoth WVH are currently on tour playing headlining shows as well as opening for Metallica and Pantera. See all of their upcoming dates here.
Best Rock + Metal Albums of 2023 (So Far)
A chronological look at the very best albums in heavy music to come out so far in 2023.