Rock Hits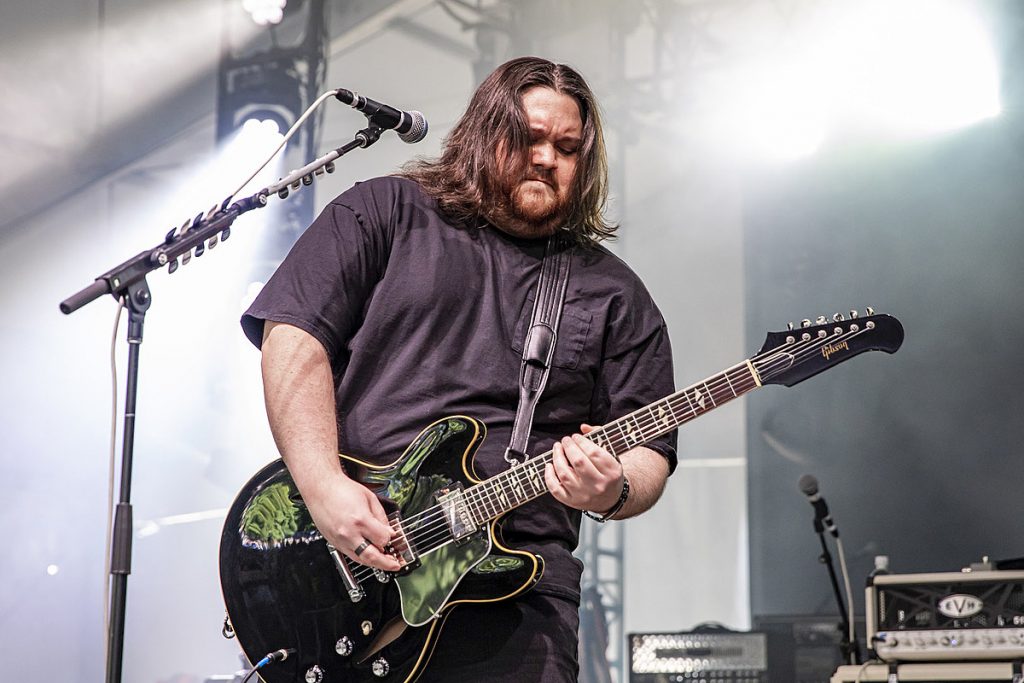 Mammoth WVH Drops Experimental New Track 'Like a Pastime'
Mammoth WVH have dropped another taste of the upcoming album Mammoth II, a catchy, experimental track titled "Like a Pastime."
Wolfgang Van Halen said that Mammoth II is heavier than its predecessor, and given the intensity of the two songs we've heard from it so far, it's evident that he wasn't exaggerating. "Another Celebration at the End of the World" was bursting with energy and power, and this second track "Like a Pastime" features a twangy guitar groove and big choruses. The rocker came up with the idea for the song while he was teaching his fiancée about polyrhythms.
"It centers around a 4/4-time signature, but with a polyrhythm on top. I was teaching my fiancé what a polyrhythm is, and I stumbled upon this idea," Van Halen said in a press release for the song. "The kick drums are accentuating it. It's certainly one of my favorites and a completely different vibe than anything on the first album."
Check out the lyric video for the song below.
Polyrhythms are a commonly used technique in the world of progressive metal, and Van Halen teased earlier this year that metal bands such as Meshuggah served as a big inspiration for this second album.
READ MORE: Wolfgang Van Halen Names His Two 'Dream' Bands to Tour With
"On the next album, there actually is some Meshuggah-inspired stuff. Through the lens of Mammoth though, so not as super heavy," the rocker told TellUs Rock.
Mammoth II will be available Aug. 4 and can be pre-ordered here. Until then, you can catch Van Halen and his band on the road with Metallica, Def Leppard and Motley Crue, and Alter Bridge and Sevendust. See all of their upcoming dates and get tickets here.
Mammoth WVH – 'Like a Pastime' Lyric Video
12 Rock Musicians Who Played Every Instrument + Sang on Their Album
These rockers played every instrument and sang on an album.