Rock Hits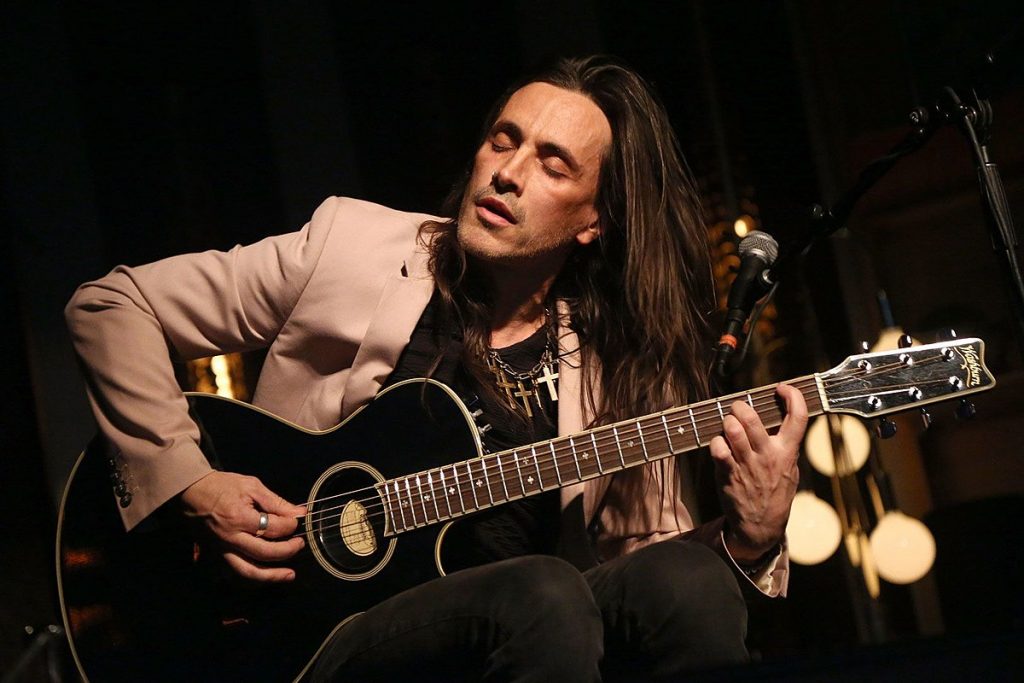 Nuno Bettencourt Says Rock Icon Called Him 'Top Three' Guitarist
Extreme guitarist Nuno Bettencourt recently said one of the most icon rockers of all time called him one of the "Top Three" guitarist in the world.
Bettencourt sat down with SiriusXM host Tommy London on SiriusXM's Hair Nation. During the conversation, he shared his method for recording at home studios, as well as the monumental day when Eddie Van Halen showed up while recording Extreme's new song "RISE." He also recalled the first time he played in front of Prince — and what Prince had to say about the performance.
According to Bettencourt, he was in Los Angeles for a tribute to Earth, Wind & Fire. While he walked onstage to play "Higher Ground," he looked into the crowd to see none other than Prince had taken a seat in the front row. "And I'm like, 'Great. Isn't this great?' Prince has probably never seen me play before," Bettencourt said. He also noticed Prince had sat next to a friend of his, a singer named Nikka Costa.
"I can't help with sweating that Prince is in the front row, and I'm trying my best to be as cool [and] as punk and to have him like me," Bettencourt recalls. "And then all of a sudden…He leans over to Nikka and he says something and I'm like, 'Oh my God. He just told her how much I suck. He told her I'm not playing it right.'"
The next day, Costa just so happened to be at Bettencourt's house and revealed to him what Prince had actually whispered to her in the audience. Bettencourt explained, "She said, 'He said right there, I think that's one of the top three guitar players in the world.'"
"I've never told that story to anybody until today. I'm probably only saying it because he passed away and you can't deny it that he said it. But my point being, I took that with me as like, wow, he's listening. He listens," Bettencourt concluded.
30 Most Underrated Hard Rock + Metal Guitarists