Rock Hits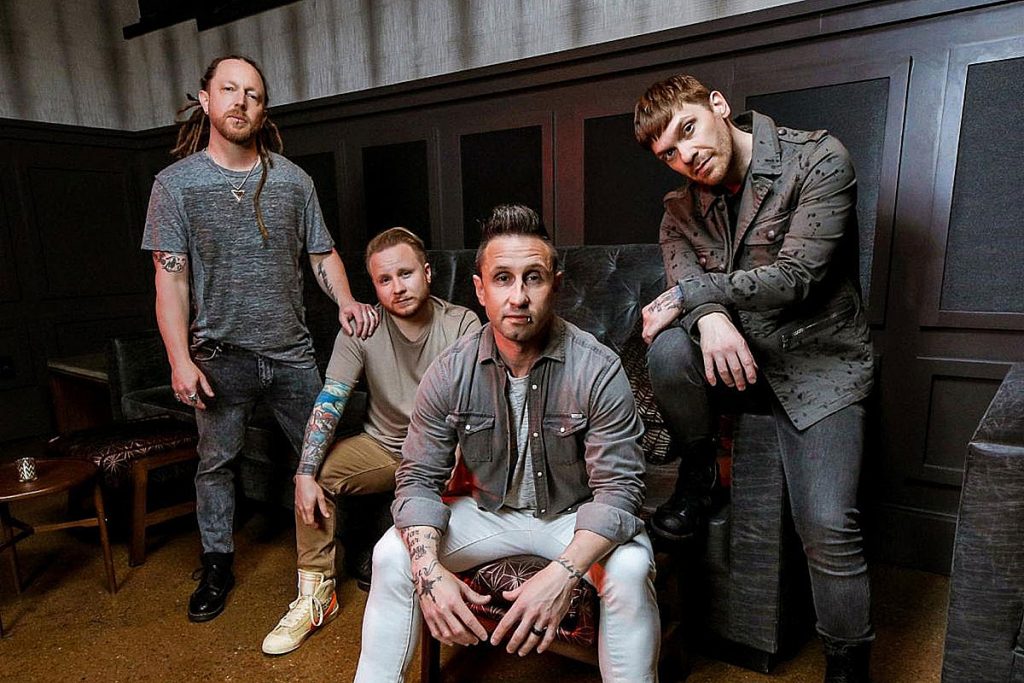 Poll: What's the Best Shinedown Album? – Vote Now
Shinedown have had 18 singles reach the top of the Mainstream Rock Airplay chart, and they also have a strong seven-album discography that's helped them become one of the most successful bands in rock today. We want to know which of their records is your favorite in this week's Loudwire Nights Album of the Week poll.
You'll have until Friday at 12N ET to cast your votes. We'll then play the three tracks from the album with the most votes during Loudwire Nights' Album of the Week block to start the following Monday's show!
Formed in Jacksonville, Fla. in 2001, Shinedown were destined to become one of the most prominent, commercially successful rock bands of the century. Their 2003 debut Leave a Whisper spawned the singles "Fly From the Inside" and "45," and they toured extensively in support of it for the next couple of years.
Its follow-up, 2005's Us and Them, was a bit more popular in terms of mainstream airplay, but 2008's The Sound of Madness is their most massive release to date — the track "Second Chance" is their most widely-known single. The rockers have put out four more albums since then — Amaryllis, Threat to Survival, Attention Attention and Planet Zero, which came out in July of 2022 and has earned them two more No. 1 singles with the title track and "Daylight."
READ MORE: Brent Smith Says Shinedown Will Never Be Put in a Box
You have a solid selection of albums to choose from. Head below to vote for your favorite Shinedown album, and tune into Loudwire Nights next Monday at 7PM ET to find out which record prevailed. During tonight's show, you'll get to find out which Foo Fighters album was voted the best, and hear three songs from the winner.
Loudwire Nights with Chuck Armstrong airs nightly starting at 7PM ET. You can tune in anytime, from anywhere right here or by downloading the Loudwire app.
The 100 Best Hard Rock + Metal Albums of the 21st Century