Rock Hits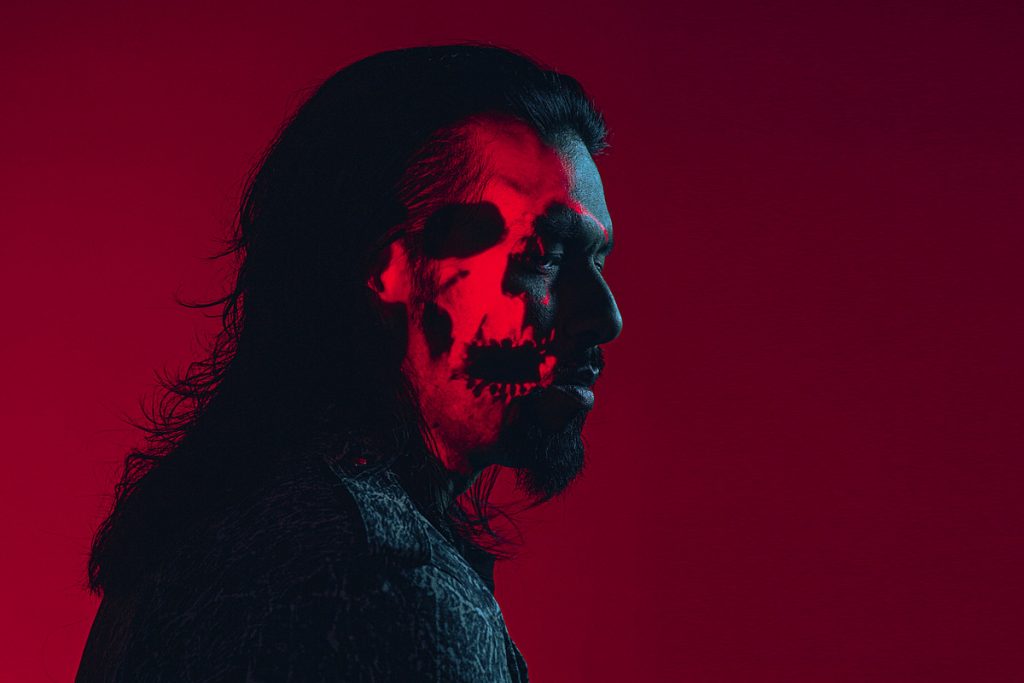 Pop Evil's Leigh Kakaty – 'We Never Wanted Money or Fame'
On Thursday night's Loudwire Nights (May 25), Pop Evil frontman Leigh Kakaty joined Chuck Armstrong to talk about his band's latest album, Skeletons. You can listen to the full interview in the podcast player below.
Skeletons marks Pop Evil's seventh full-length record and their first since 2021's Versatile, completing an unintended bookend to the pandemic experience.
"It just feels good for Pop Evil," Kakaty admitted to Chuck. "We had everything just kind of taken away from us. Are we going to come back? A lot of bands, people in general, had to figure out where their lives were going…[there was] a lot of turmoil, depression and anxiety."
Kakaty said that as a musician, it felt like he was the first one to get shut down and the last one to come back once things started returning to "normal."
"I let that stuff come out in the writing process and in the album," he says of Skeletons. "Now it feels good to have that anger in a place where we can harness it and not only release it but put it in a way that maybe could help someone else deal with things."
Bringing Outside Voices Into the Studio on Skeletons
As frustrating and scary as the last few years were for Kakaty and all musicians, it was obvious in the conversation that he continues to strive to keep hold of the positive things in his world. One of the most positive experiences of creating Skeletons was inviting friends into the process to collaborate on some of the tracks.
"We knew we were doing close to 10 songs and as [we got] to song seven, it gets a little boring," he told Chuck. "You've been doing this awhile, at some point, you're a fan and you want to hear other people's voices and learn from other musicians. Every frontman has something you can learn from. As you tour, as you come with a little more open mind, you watch people differently—how they front their band, how they perform onstage, how they hold their mic, how they're getting different tonality live."
The final three tracks of Skeletons all include collaborations: "Wrong Direction" features Devour the Day, "Dead Reckoning" features Fit For a King and "Raging Bull" features Zillion.
"This was fun. We weren't overthinking it."
It's Important For Pop Evil to Stay Connected to Their Roots
One of the most positive outcomes of being shut down over the pandemic was the fact that Kakaty was forced to do something he doesn't normally do because he's always on the road—he stayed home. It reminded him about the importance of remaining connected to his roots.
"It grounds you," Kakaty said on Loudwire Nights. "It gives you a home base, kind of like the song "Circles" on this album. It means so much for me. All that I wanted to do growing up in this small town in Michigan was, 'I want to get out here. I want to go to L.A., New York."
These days, though, Kakaty's perspective has reversed.
"All I want to do is come home."
READ MORE: The 40 Most-Played Songs on Rock Radio in 2022
When Kakaty is home in Michigan, he goes to the same bars and restaurants that he did when he was growing up because it helps make his story real, as he explained, adding to his writing, to his journey and to the respect he has for his fans.
"Be grateful for the little things," he said near the end of the conversation. "That's the true blue-collar mentality in the Midwest and that's where I'm rooted and where I'm proud to be from. When you think about why we got into it, we never wanted money or the fame. We just wanted to make enough so we could make music for a living."
What Else Did Pop Evil's Leigh Kakaty Discuss on Loudwire Nights?
The inspiration for the Skeletons track, "Paranoid (Crash & Burn)"
Why touring is so difficult and why he feels like rock bands are "the janitors of the music business"
The importance of helping others through the music he and Pop Evil create
Listen to the Full Interview in the Podcast Player Below
Leigh Kakaty joined Loudwire Nights on Thursday, May 25; the show replays online here, and you can tune in live every weeknight at 7PM ET or on the Loudwire app; you can also see if the show is available on your local radio station and listen to interviews on-demand. Stream Skeletons at this location and then check out Pop Evil's full tour schedule.
66 Best Rock Songs of the '90s
You won't want to miss a thing.
28 Women Who Pioneered Hard Rock + Heavy Metal
These women pioneered hard rock and heavy metal.