Rock Hits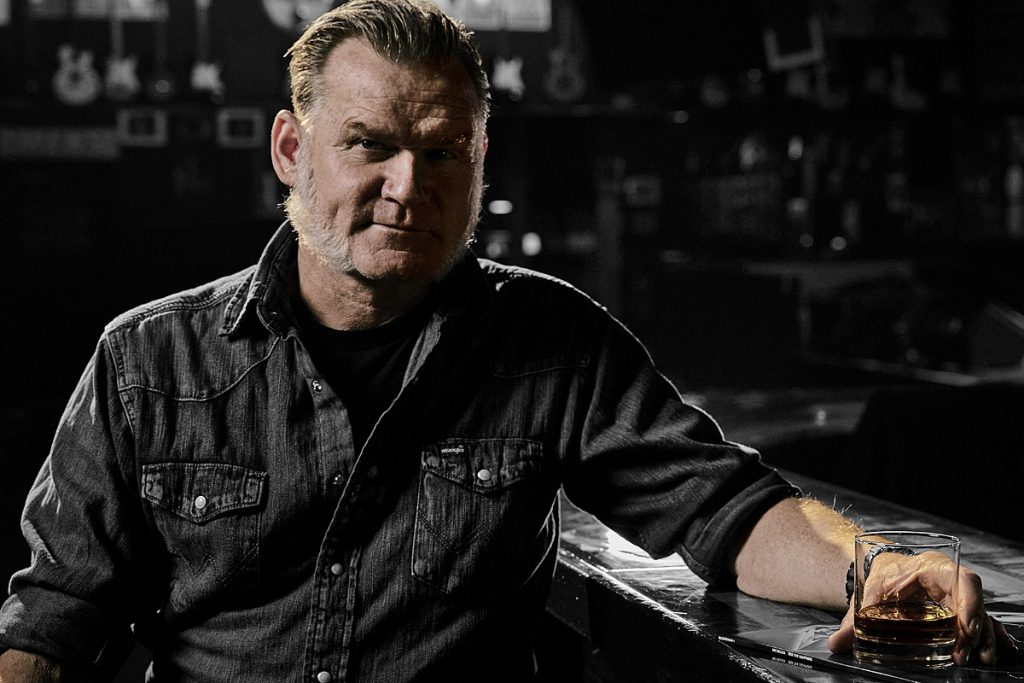 Rob Dietrich Explains Why He and James Hetfield Made a Cigar
June 14 marked National Bourbon Day and to celebrate, Chuck Armstrong invited Rob Dietrich to join him on Loudwire Nights.
Dietrich is the Master Distiller and Blender for Metallica's Blackened American Whiskey and he's also been an integral part in the creation and success of Metallica's new cigar, the M81.
"That project started in 2020 during lockdown," Dietrich explained to Chuck. "I wasn't going anywhere, the band wasn't touring. James Hetfield lives an hour and a half away from me in Colorado and so I was up there, spent a lot of time smoking cigars on his back deck. He's got a beautiful place up in the mountains. We were really just talking about life, talking about family, talking about our interests—cars, hunting, everything. We connected over music as well. It was pretty extraordinary for me, an extraordinary experience for me."
The more time Dietrich spent with Hetfield, the more he thought Blackened and Metallica should add cigars to their lineup.
"I have a friend, Jonathan Drew of Drew Estate Cigars, he's the owner and founder," Dietrich explained. "The more I was smoking cigars up there with James I thought, 'I need to get Jonathan in on this—let's make a cigar.' Let's make something special … We started that in 2020 and the way that worked was Jonathan would send us out boxes of everything they had in their portfolio and James and I would smoke them and keep a cigar journal."
Now, a few years after that initial experience of wanting to create a cigar, the M81 is enjoying plenty of success and accolades.
"We are firing on all cylinders with this cigar," he told Chuck. "We already had 95 points by Cigar Aficionado this year. This is the fourth top-selling cigar in the Drew Estate portfolio right now. It's on fire."
READ MORE: Geezer Butler Says Metallica's 'Black Album' Restored His Faith in Rock and Roll
Early on in the conversation, Dietrich explained why he believes whiskey is the "original social media," and after hearing the story about how he had the idea for the M81, Chuck was convinced cigars are part of that "original social media," too.
"[Cigars] certainly fit in there. That is certainly how we connected, was over cigars. It truly is a brotherhood. James has what he calls a 'fellowship,' some of his buddies that come up. He has a fire pit at his house and we sit around, we smoke cigars, we talk life, we talk about everything."
What Else Did Rob Dietrich Discuss on Loudwire Nights?
His preferred way to drink whiskey and his encouragement to others on how best to enjoy their beverages
What it's like touring the world and connecting with the Metallica Family at concerts and festivals
What he enjoys in life when he's not making whiskey and cigars with Metallica
Listen to the Full Interview in the Podcast Player Below
Rob Dietrich joined Loudwire Nights on Wednesday, June 14; the show replays online here, and you can tune in live every weeknight at 7PM ET or on the Loudwire app; you can also see if the show is available on your local radio station and listen to interviews on-demand. You can get more details on Blackened American Whiskey and M81 cigars at this location.
Ranking the Opening Song on Every Metallica Album
We ranked the opening track on every one of Metallica's studio albums.
All Metallica Songs Ranked