Rock Hits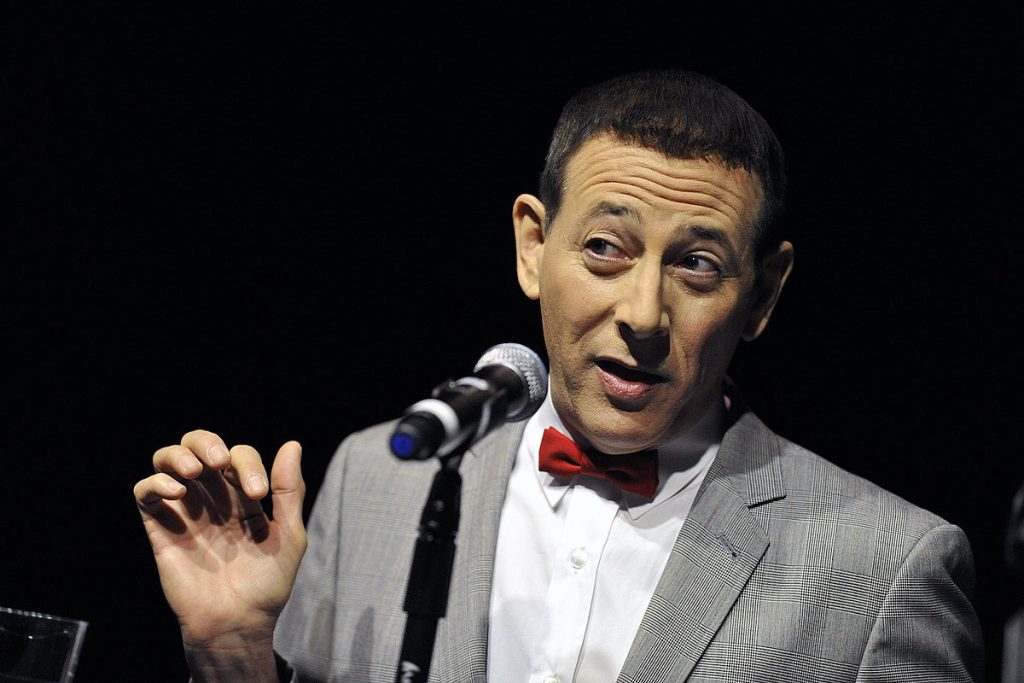 Rockers Pay Tribute to 'Pee-wee Herman' Actor Paul Reubens
Paul Reubens, the comedian and actor most known for his role as Pee-wee Herman, has died at the age of 70. Rockers have since taken to social media to pay tribute to the late actor.
Reubens rose to fame in the '80s. He created the Pee-wee Herman character in 1978, and three years later, HBO aired The Pee-wee Herman Show for the first time. Reubens appeared as Pee-wee in a variety of other shows and movies throughout his career, including Saturday Night Live, Sesame Street, Cheech & Chong's Next Movie and more, though he also played many other roles.
The actor died on Sunday, July 30 after a several year-long cancer battle, according to NBC News. His cancer diagnosis had not been made public.
"Last night we said farewell to Paul Reubens, an iconic American actor, comedian, writer and producer whose beloved character Pee-wee Herman delighted generations of children and adults with his positivity, whimsy and belief in the importance of kindness," a statement on his Facebook reads. "Paul bravely and privately fought cancer for years with his trademark tenacity and wit. A gifted and prolific talent, he will forever live in the comedy pantheon and in our hearts as a treasured friend and man of remarkable character and generosity of spirit."
READ MORE: 15 Rock + Metal Bands Who've Appeared on Kids TV Shows
A quote from Reubens was also included with the statement, that reads, ""Please accept my apology for not going public with what I've been facing the last six years. I have always felt a huge amount of love and respect from my friends, fans and supporters. I have loved you all so much and enjoyed making art for you."
A number of rock and metal musicians have taken to social media to pay their respects to Reuben, including Dee Snider, Anthrax's Scott Ian, Mike Portnoy, Red Hot Chili Peppers' Flea and more. See all of their posts below.
Rest In Peace.
Pee-wee Herman
Dee Snider
Scott Ian
Jack White
Noodles (Offspring)
Flea (Red Hot Chili Peppers)
Mike Portnoy
Chuck D
Tony Hawk
Knotfest
Tracii Guns
Kane Roberts
Riot Fest
Jeff Scott Soto
Lou Brutus
Rockers We've Lost in 2023
Rock and metal musicians and icons who died in 2023.