Rock Hits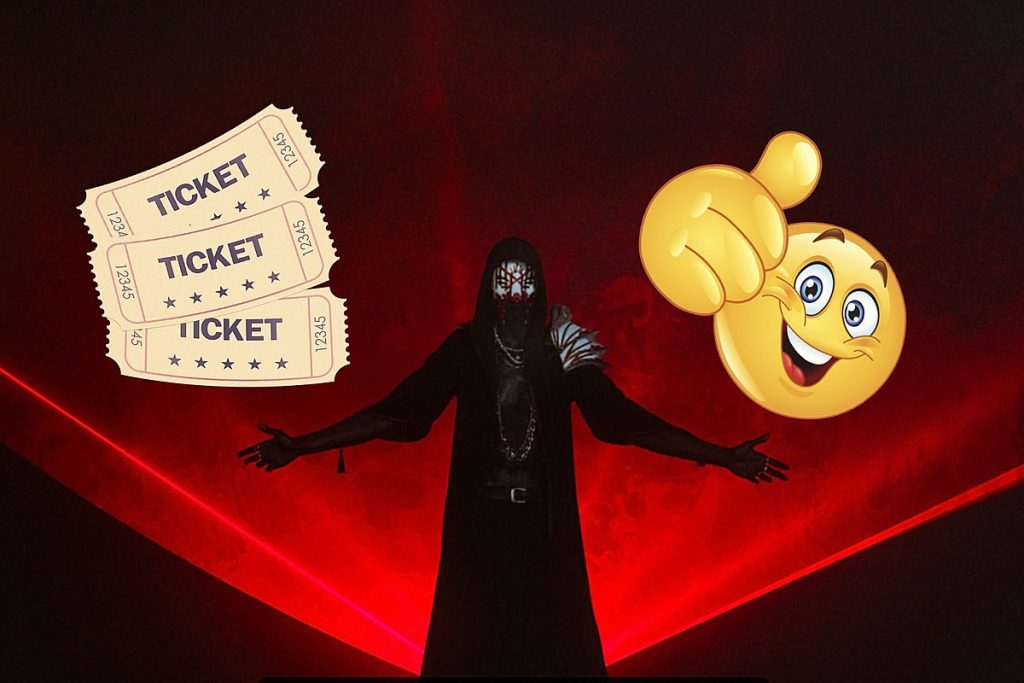 Sleep Token's Upcoming Wembley Arena Show Sold Out in 10 Minutes
Love them or hate them – as many, MANY people do – you can't deny that England's Sleep Token is one of the most talked about new metal bands. In fact, they're so popular that their upcoming show at the gargantuan (12,500-seat) OVO Arena, Wembley on December 16 sold out in fewer than a dozen minutes.
This past Wednesday (May 31), the group announced the concert via social media, writing: "Come December 16th, London shall gather in Worship at the OVO Arena Wembley. Pre-sale tickets shall become available at 10am BST on Thursday June 1st to mailing list followers, with general sale to follow Friday 10am at http://sleep-token.com Prepare."
On June 2, they followed up with another post: "General sale entrance tickets for the December 16th Wembley Ritual are available now. Gather – https://tinyurl.com/WembleyRitual."
You can see both of those posts below:
Later that same day, they confirmed that all "ten thousand tickets . . . have been swiftly and feverishly depleted, within ten minutes of general release today. Your dedication is noted, and appreciated. Come December, we shall gather. Worship."
You can see that post below:
READ MORE: 2023 Heavy Music Awards Winners Revealed – Bad Omens, Sleep Token + More
As Metal Hammer points out, the performance will mark "the first time the band have headlined any arena-sized venues in the UK."
As for why they only offered 10,000 tickets for the 12,500-seat venue, well, we're not sure. In any case, though, congrats are certainly in order!
In addition to winning the coveted title of Best U.K. Artist at the 2023 Heavy Music Awards – triumphing over fellow nominees Nova Twins, Holding Absence, Creepy, Vukovi, Bob Vylan and Malevolence – Sleep Token have earned a lot of praise for their third studio LP, Take Me Back to Eden, which released on May 19, 2023.
Naturally, Twitter was full of impassioned reactions to the record – both positive and negative – and legendary drummer Mike Portnoy even named it an "absolute contender" for 2023's best album. Similarly, Corey Taylor recently compared them to early Slipknot, reflecting:
I love the fact that nobody really knows who they are. I love the fact that they don't want to be known. There are hints of early, early Slipknot there. At first we were like, "Nope. You get nothing. This is what you get, you figure it out. We'll let the music speak for ourselves." When Alicia [Taylor] was like, "You have to check this out," I can remember sitting down and just going, "Jesus, this is really good. It's stuff like [Sleep Token] that gives me hope for the future."
On that note, you can catch Sleep Token on the road in Europe this month, with North American shows following in the fall. Check out all of their upcoming dates here and grab tickets here.
New Masked Rock + Metal Bands You Need to Know About
New masked bands you should uncover.