Rock Hits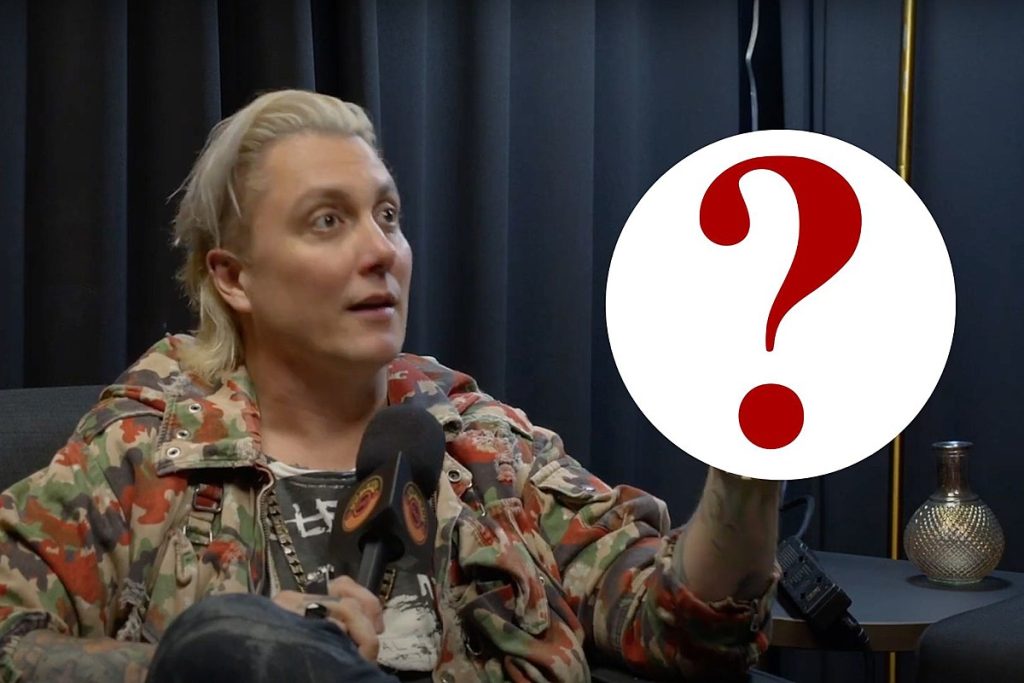 Synyster Gates – The Song + Video That Made Him Want to Do Music
Most musicians can pinpoint the moment they realized they wanted to pursue music as a career. For Avenged Sevenfold's Synyster Gates, there were two instances — one song and one music video — that sealed the deal for him.
Gates discussed his musical beginnings during an interview with Power Hour's Matt Pinfield at the Sonic Temple Festival, which Avenged headlined at the end of May. His dad also was a musician, and he exposed Gates to a lot of music when he was growing up. He said when he was around 6 or 7 years old, he heard the intro to Led Zeppelin's "Black Dog" on a KLOS commercial, and he asked his dad over and over to teach him how to play the riff on the guitar.
"And then Guns N' Roses, seeing the 'November Rain' video, I was like, That's the coolest thing I've ever seen," Gates added. "So those two things, I think musically and then that visual, didn't make me want to go out and write music, but it definitely solidified that I was going to do something in the music industry, specifically guitar."
Later in the discussion, the rocker admitted that having five years off from touring and being able to really focus on the songwriting for Life Is But a Dream… helped change his perspective and allowed him to appreciate being in a band a lot more than he did before they had that break.
"This one gave us a pretty big body of water in between the previous chapters and this one to really appreciate that new perspective, and really feel and appreciate what we have right now that we've built," he added.
Avenged Sevenfold are currently on tour in support of their latest album Life Is But a Dream…, with their next show set for tomorrow night (July 28) in Tinley Park, Illinois. Gates actually suffered a leg injury last week during the band's show in Mansfield, Massachusetts, which resulted in him playing the rest of the show from the back of the stage and the band cutting the set short.
READ MORE: M. Shadows Explains Why It's Okay to Hate Avenged Sevenfold's New Album
Frontman M. Shadows gave an update about the guitarist's condition the next day, confirming that he was on crutches, but would be able to stand on it soon. Based on fan-filmed footage from their July 24 concert in Ottawa, Canada, it appears that Gates' injury has healed.
See the rest of the band's upcoming dates at this location.
Avenged Sevenfold's Synyster Gates Names the Song + Music Video That Made Him Want to Pursue Music
The Best Hard Rock Album of Each Year Since 1970
Going year by year, looking at the best albums in hard rock since 1970.