Rock Hits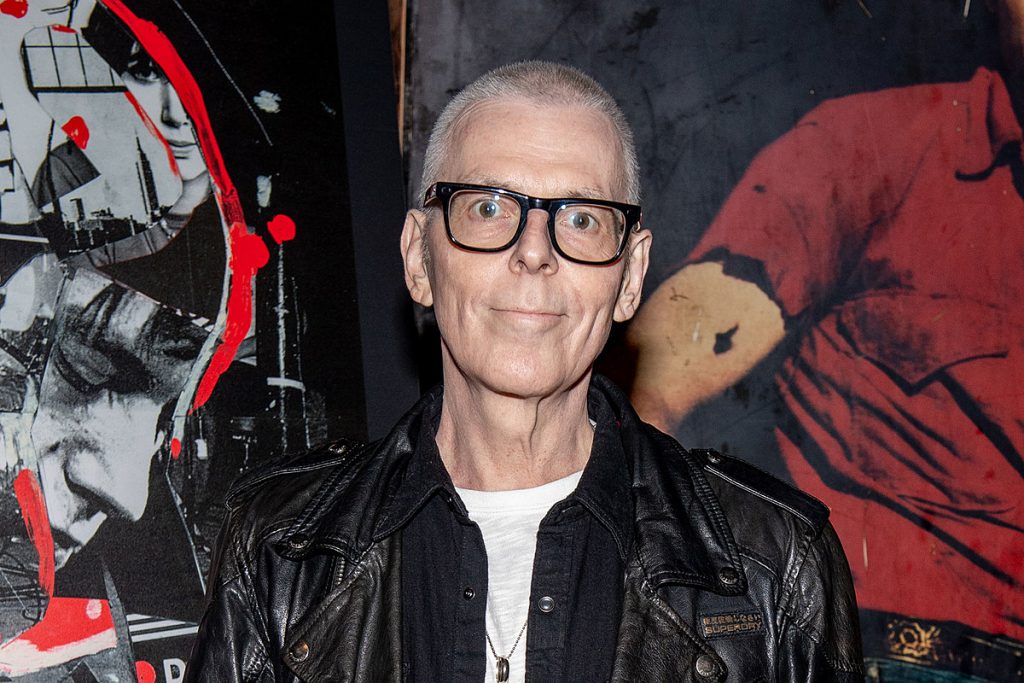 The Smiths Bassist Andy Rourke Has Died at 59
The music world has lost a great talent as The Smiths' bassist Andy Rourke has died at the age of 59. The news was confirmed by Rourke's longtime Smiths bandmate Johnny Marr who shared a statement on Twitter.
It read: "It is with deep sadness that we announce the passing of Andy Rourke after a lengthy illness with pancreatic cancer. Andy will be remembered as a kind and beautiful soul by those who knew him and as a supremely gifted musician by music fans. We request privacy at this sad time."
The guitarist later added a lengthier missive that served up more personal details of their longtime friendship and working relationship. That posting reads as follows:
Andy Rourke RIP.
Andy and I met as schoolboys in 1975. We were best friends, going everywhere together. When we were fifteen I moved into his house with him and his three brothers and I soon came to realise that my mate was one of those rare people that absolutely no one doesn't like.
Andy and I spent all our time studying music, having fun, and working on becoming the best musicians we could possibly be. Back then Andy was a guitar player and a good one at that, but it was when he picked up the bass that he would find his true calling and his singular talent would flourish.
Throughout our teens we played in various bands around South Manchester before making our reputations with The Smiths from 1982 to 1987, and it was on those Smiths records that Andy reinvented what it is to be a bass guitar player.
I was present at every one of Andy's bass takes on every Smiths session. Sometimes I was there as the producer and sometimes just as his proud mate and cheerleader. Watching him play those dazzling baselines was an absolute privilege and genuinely something to behold. But one time which always comes to mind was when I sat next to him at the mixing desk watching him play his bass on the song The Queen Is Dead. It was so impressive that I said to myself 'I'll never forget this moment.'
We maintained our friendship over the years, no matter where we were or what was happening and it is a matter of personal pride as well as sadness that the last time Andy played on stage was with me and my band at Maddison Square Garden in September 2022.
It was a special moment that we shared with my family and his wife and soul mate Francesca.
Andy will always be remembered, as a kind and beautiful soul by everyone who knew him, and as a supremely gifted musician by people who love music.
Well done Andy. We'll miss you brother.
Johnny x
Fellow Smiths bandmate Mike Joyce also chimed in, with the drummer sharing, "Not only the most talented bass player I've ever had the privilege to play with but the sweetest, funniest lad I've ever met. Andy's left the building, but his musical legacy is perpetual. I miss you so much already. Forever in my heart mate."
Over the course of his career, Rourke became one of the most respected players in alt rock, building a name for himself while playing as a member of The Smiths. The bassist was born on Jan. 17, 1964, getting his start in music upon receiving an acoustic guitar at age 7. By the age of 11, he'd teamed up with school friend Johnny Marr to start jamming, and they eventually formed a band with Rourke sliding over to play bass.
That friendship later paid off when he was asked to join The Smiths, a group that Marr had formed with singer Morrissey. He was a member of the group through a majority of their time together, though he was briefly booted from the group while suffering through heroin addiction, only to return two weeks later.
While a member of The Smiths, he appeared on all four of their studio albums, which included such standouts as "How Soon Is Now," "This Charming Man," "Heaven Knows I'm Miserable Now," "Bigmouth Strikes Again," "Girlfriend in a Coma" and "Stop Me If You Think You've Heard This One Before."
READ MORE: Rock Songs That Became Popular (or More Popular) After Being Featured in a TV Series or Movie
After The Smiths split, Rourke and Joyce found a new home providing the rhythm section for Sinead O'Connor. Rourke also continued his association with Morrissey, appearing on a number of the singer's solo releases as well.
Post-Smiths, Rourke made the most of his opportunities, playing with The Pretenders, Killing Joke, Badly Drawn Boy, Aziz Ibrahim, Ian Brown and former Oasis guitarist Paul "Bonehead" Arthurs. He also formed the band Freebass with Stone Roses' Mani and New Order's Peter Hook.
Revisit some of Rourke's work with The Smiths and see some of the musical tributes below.
The Smiths, "How Soon Is Now"
The Smiths' "Girlfriend in a Coma"
The Smiths, "Stop Me If You Think You've Heard This One Before"
Tributes to Andy Rourke
Fran Healy (Travis)
Tim Burgess (Charlatans U.K.)
Badly Drawn Boy
Stephen Street (Producer)
Billy Bragg
Doves
Anton Newcombe (Brian Jonestown Massacre)
Echo & the Bunnymen
Mat Osman (Suede)
Rick Astley
Cold Cave
Alex Kapranos (Franz Ferdinand)
Jesus Jones
Ian Brown (Stone Roses / Solo)
Happy Mondays
Bernard Butler
Rockers We've Lost in 2023
Rock and metal musicians and icons who died in 2023.