Rock Hits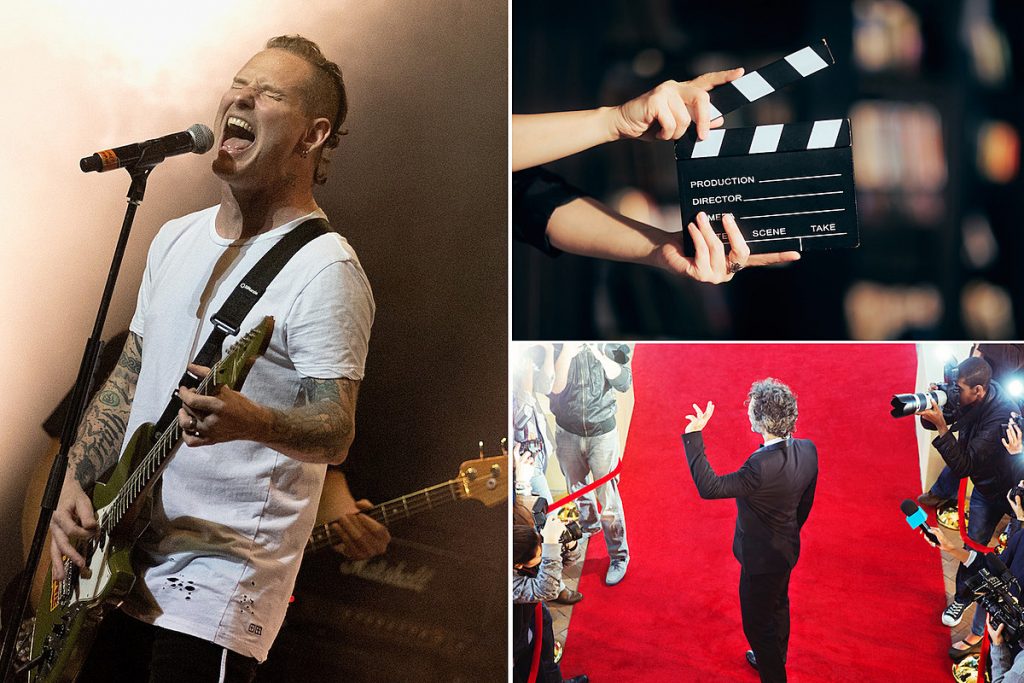 The Two Actors Corey Taylor Would Want to Portray Him in a Biopic
There have been biopics about a lot of rock artists, especially over the last few years. But aside from Lords of Chaos, there haven't been many about metal groups. In a new interview with Metal Hammer, Corey Taylor named the two actors he'd want to portray him in a biopic if one were to be done on Slipknot.
The first actor Taylor mentioned was Taron Egerton, who played Elton John in the 2019 film Rocketman. But, since he already played a rock star before, the Slipknot frontman offered an alternative.
"[Egerton and I've] got the same build – he's got the neck. He's stockier than I, but I've had times in my life where I've been pretty fuckin' fit and I just think body-wise he'd be spot on," Taylor reasoned. "If I had to do it at my age now, I'd probably say Tom Hardy. He's scrappy and just doesn't give a fuck – he's one of my favourite actors. I could see him pulling off the passion I've got when I just wanna rip the mask off and scream in everyone's face."
Hardy is a 45-year-old English actor best known for his roles in The Revenant, the Venom films and several others. See a side-by-side image of Hardy and Taylor below.
So, can we expect to see a Slipknot biopic any point? Shawn "Clown" Crahan is willing to work on one, as long as the story is told right.
READ MORE: 8 (Sort of) Famous Corey Taylors Who Aren't in Slipknot
"There's a lot of dudes [in Slipknot] that need to be represented equally – not one is greater than the other, and you can't explain the band without explaining all of them," Clown asserted to NME a few months ago.
"And then there's our [former] manager [Steve Richards], who passed away – that story would have to be in there – and then there's a motley crew of about a dozen other motherfuckers… It's insane. So we're gonna do it, but we're gonna do it our way."
23 Actors Who Transformed Into Real-life Rockstars for Movies