Rock Hits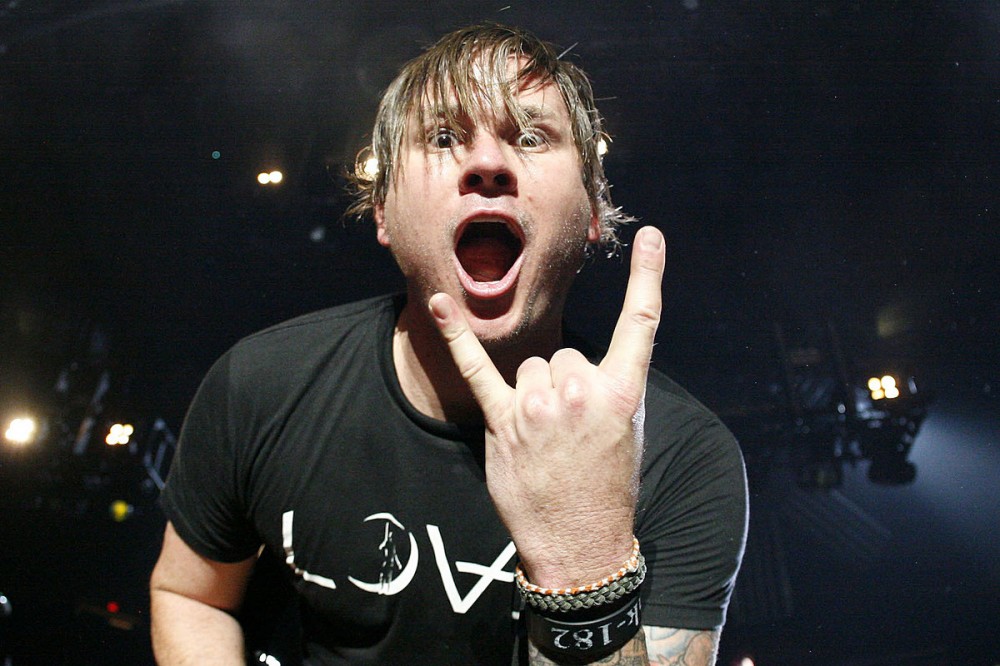 Tom DeLonge Officially Returns to Blink-182, New Album + Tour Coming
Tom DeLonge is back in blink-182.
The return of the estranged guitarist-vocalist of the veteran pop-punk band, also the visionary behind alt-rockers Angels & Airwaves, was announced on the group's social media pages, which also promised that a new album and tour are coming soon, with the new song "Edging" set to debut on Oct. 14.
DeLonge had hinted at his blink-182 comeback earlier this year through his Instagram bio. In 2015, Alkaline Trio guitarist and vocalist Matt Skiba replaced DeLonge in blink.
Now, the latest homecoming between blink-182's classic members, naturally a boon for diehard fans, has finally come to pass. Last year, DeLonge suggested his return was only a matter of time. Over the summer, Skiba said he wasn't sure he was still in the band.
When DeLonge and blink became professionally estranged in 2015, blink's Mark Hoppus and Travis Barker recruited Skiba in his place. They released the albums California (2016) and Nine (2019) with the Alkaline Trio rocker. But talks of a blink reunion with DeLonge often cropped up. They gained steam last year after Hoppus finished chemotherapy. Hoppus recently said he was "open to anything" regarding blink's future.
Blink-182 went on hiatus from 2005 to 2009, returning in 2011 with Neighborhoods, their latest studio LP with DeLonge. Last year, Angels & Airwaves released the album Lifeforms.
The 10 Biggest Rock + Metal Bands With the Most Lineup Changes
But they've all made it work.