Rock Hits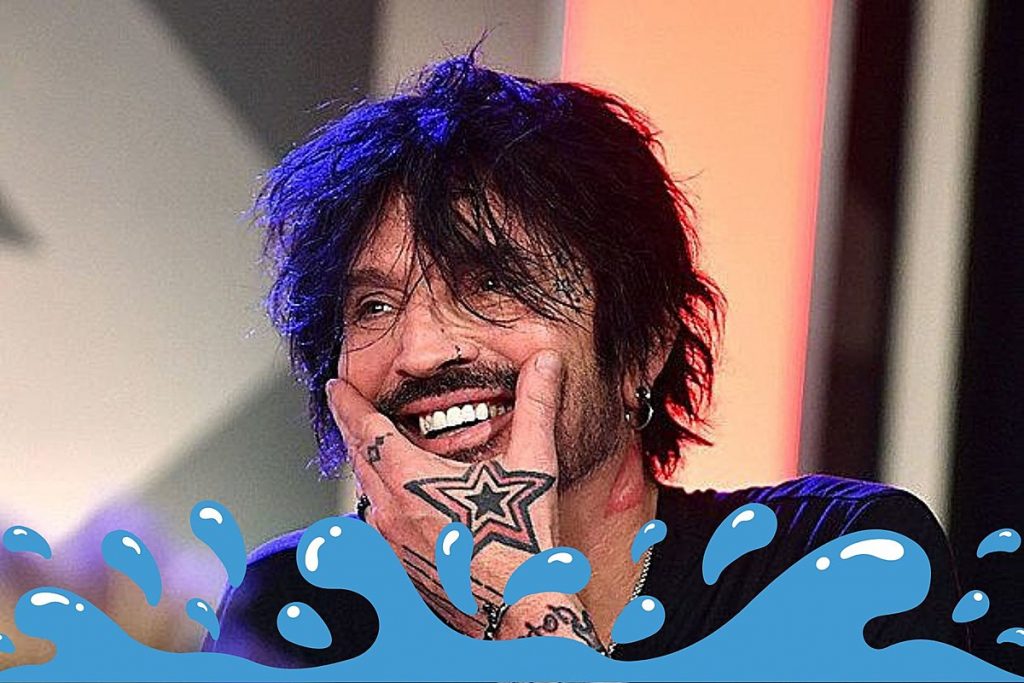 Tommy Lee Drums in Fountain During Mötley Crüe's NFL Draft Show
Tommy Lee was directly in the center of the splash zone during Mötley Crüe's NFL Draft show in Kansas City last night (April 28), performing in the middle of a huge fountain.
Mötley Crüe's six-song set featured a series of classics, including "Wild Side," "Primal Scream" and "Live Wire." The performance moved to the memorial fountain across from the main stage at the city's Union Station for "Home Sweet Home," and Lee's drum kit was positioned directly in the center of the water feature. As vocalist Vince Neil delivered the iconic lyric, "I'm on my way/ Home Sweet Home," the pumps amped up and a wall of water surrounded Lee.
After the water works, they returned to the main stage for a final featuring the Kansas City Cheifs' cheerleaders.
A video of the performance can be found below. Due to an unannounced technical issue, the first few minutes of the set were broadcast without sound, so you might want to skip ahead to the 2 minutes, 18 seconds mark in the video.
The performance comes ahead of a six-week long tour of Europe alongside Def Leppard. The run kicks off on May 22 in Sheffield, UK. Make sure to grab your tickets here. Before they head on tour, they'll head back to the studio to complete a batch of new songs they've been working on with producer Bob Rock.
Motley Crue: A Timeline of Their Storied Career
A photo timeline of Motley Crue's career.