Rock Hits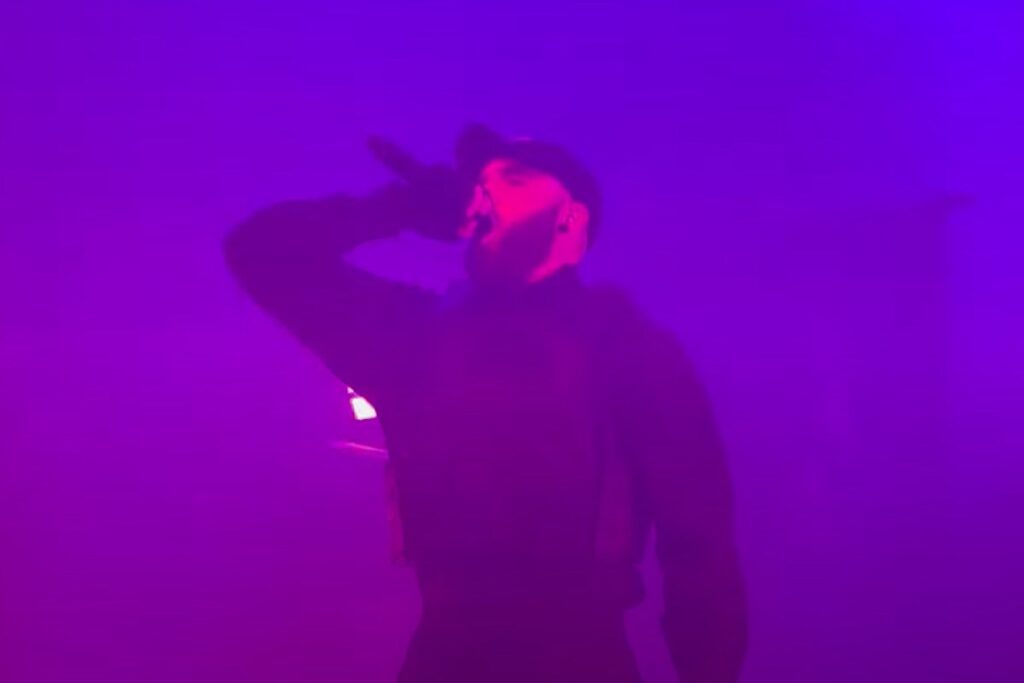 Tyler Miller Shares First Message As Singer of Thy Art Is Murder
Tyler Miller has shared his first message as the new singer of Thy Art Is Murder on social media. The vocalist, also of Aversions Crown, was recruited by the band just prior to their split with former vocalist CJ McMahon.
Thy Art Is Murder announced their split with McMahon on Sept. 22 following some anti-trans posts the singer shared on social media. Along with their announcement, they confirmed that McMahon's vocals had been removed from their new album Godlike — which came out that day — and that they had re-recorded it with another vocalist earlier that week, which we now know was Miller.
McMahon commented on the news a few hours later, admitting that he only found out of his departure and that his vocals had been removed from the record through their social media post. He's made several videos addressing the split on his page since then.
Thy Art Is Murder have now played a handful of European shows with Miller. Today (Oct. 4), he shared a new message on the band's social media introducing himself and describing how "crazy" it is that he ended up joining them.
"I'm sure all of you are wondering who the fuck I am. My name is Tyler Miller. Some of you may know who I am, some of you may not, and if not that's totally fine," the singer said. "It's been kind of a crazy situation. One minute, I'm doing nothing in my house, and the next minute I'm getting a text, and now I'm here."
Miller proceeded to praise his experience with Thy Art Is Murder so far, calling the tour "super heavy" and "super fun."
Fans seem to be welcoming Miller with open arms, with many complimenting the singer in the comments of the video.
"This dude sounds like a monster on the track. The growls are fucking awesome," one comment reads.
"Couldn't have asked for a better vocalist for Thy Art. Welcome, Tyler! Loved your vocals on Godlike, and am very much looking forward to your future in the band," another person wrote.
READ MORE: CJ McMahon Claims He Was 'Forced' to Make Apology Video for Thy Art Is Murder
Check out the clip below.
Thy Art Is Murder's next show will take place tomorrow night (Oct. 5) in Göteborg, Sweden with Whitechapel, Spite and Fit for an Autopsy. See the rest of the upcoming dates on their website.
12 Awesome Rock + Metal Bands With No Original Members Left
No originals? No problem!
Gallery Credit: Joe DiVita