Rock Hits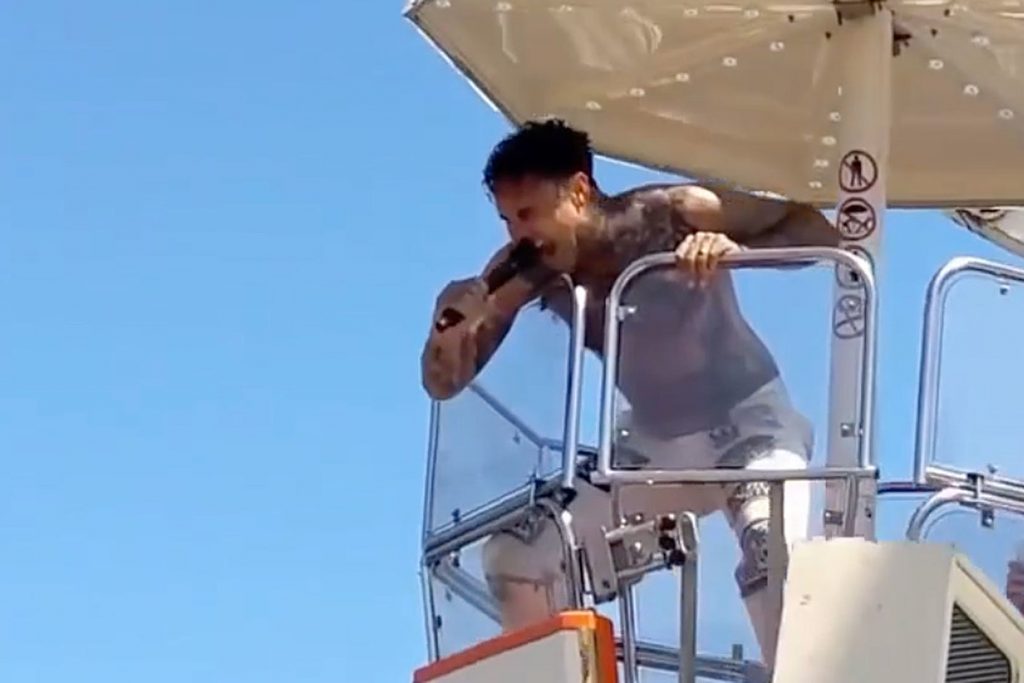 WATCH: Fever 333 Singer Hits New High Screaming on Ferris Wheel
Fever 333's Jason Aalon Butler has repeatedly shown he's one of the more dynamic performers in rock, consistently looking for venue spots beyond the stage from which to deliver his vibrant brand of rock. This past weekend, at the Rock im Park festival in Nuremberg, Germany, that meant he boarded the festival's ferris wheel to continue belting as he band performed, getting an elevated view of the festival crowd below.
Indeed it seems that Butler prefers playing from heights, frequently scaling balconies and more recently playing a rooftop show in South Central Los Angeles to debut the revamped lineup of Fever 333. So, taking a full-circle ride on a ferris wheel mid-performance shouldn't be really considered too out of the ordinary for the rocker, even if it is a unique way to play to the crowd that doesn't happen everyday.
Posting video of the mid-show crowd-pleasing stunt, Butler commented, "@guinnessworldrecords I told y'all stop playin wit me. Who do I need to talk to for one of them live performance records @rockimparkofficial thank you for the unintended piece of live production. Told y'all I was back."
READ MORE: Fever 333 Release '$wing,' First New Song With Revamped Lineup
Fever 333 are currently touring Europe in support of their new single "$wing" as well as their forthcoming music. After a summer run, the band is expected to return stateside for more touring in the fall, already booking appearances at the Louder Than Life and Aftershock festivals. Stay up to date with their touring here.
13 of the Best Signature Rock + Metal Stage Moves