Rock Hits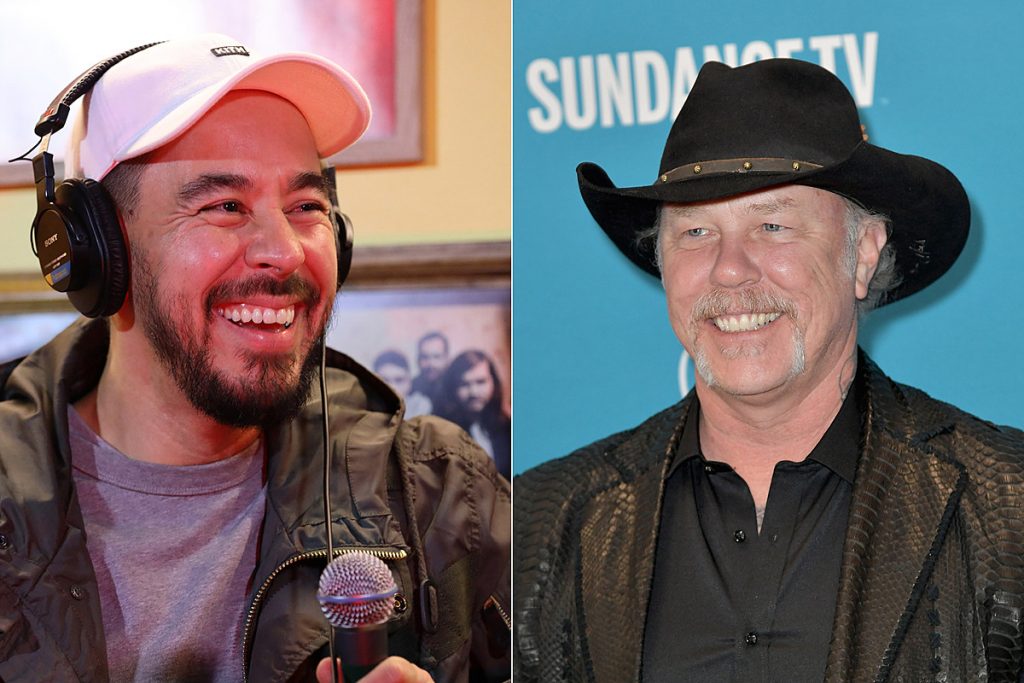 When Linkin Park Pranked Metallica Onstage
Metallica's music isn't exactly dandelions and a walk in the park, but for one show Linkin Park tried to make it that way. During an appearance on SiriusXM's The Howard Stern Show (as seen below), Mike Shinoda recalled to Stern how they became the first band to prank Metallica after touring with them in their early years.
"Nobody had ever pranked them," said Shinoda with a smile. "By the way, it was like four of us I think. The gag was that we wanted to do something that, well their show was always so tough and dark, and so we were like, 'What would be the least tough, least dark thing to do?'"
"We ended up going out with a picnic basket and like little sandwiches and drinks and Chester [Bennington] had a skateboard so he skated out onstage. So [the rest of us] walked out onstage, and they were playing, I think 'Master of Puppets,' and we set up a picnic right above Lars," recalls Shinoda.
He adds that they had gotten the go ahead from Metallica's head of security, ensuring that they wouldn't be forcibly removed from the stage while pranking the band. "The guys were laughing. They were turning around during 'Master of Puppets' laughing," says Shinoda, then reflecting, "It's weird to say that we knew them just well enough to know that James [Hetfield] wasn't going to knock my teeth out."
While Metallica's music may be a little dark and scary, the guys actually have a good sense of humor. One of their more humorous stunts came appearing as a Motorhead tribute band for Lemmy Kilmister's 50th birthday party back in 1995. The group performed as "The Lemmys" and dressed up as the iconic musician, hair and all.
Mike Shinoda Recalls Linkin Park Pranking Metallica on SiriusXM's The Howard Stern Show
The Unusual Hobbies of Rock Stars
When they're not creating songs, you won't believe how some of these musicians spend their time. See what unusual hobbies your favorite rock stars have below.