HIT TV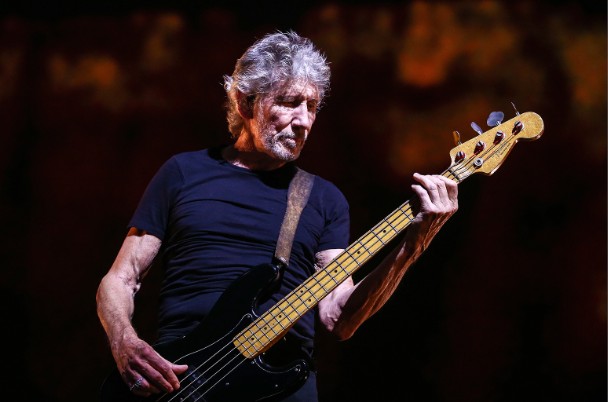 Roger Waters Causes A Stir In Brazil After Criticizing Presidential Candidate
Rock star Roger Waters is causing a stir in Brazil after calling the leading candidate in October's presidential election a neo-fascist.
A big screen behind the stage at Waters' concert in Sao Paulo on Tuesday night showed the words "Resist neo-fascism." And then it displayed a list names — including that far-right candidate Jair Bolsonaro.
The crowd more than 40,000 fans at the Allianz Parque stadium was split, with some cheering the former Pink Floyd member while others booed.
Waters also displayed "Not Him" on the big screen, the slogan a movement against the right-wing former army ficer.
The candidate did not comment on Waters' display.
Bolsonaro won the first-round Brazil's presidential elections with 46 percent. His adversary in the Oct. 28 runf is left-leaning Fernando Haddad, who finished second in the opening round with 29 percent.
Waters will be performing in Brazil until Oct. 30 with his tour "Us + Them."
One day before the runf, he is scheduled to be in Curitiba, where former President Luiz Inacio Lula da Silva is jailed on a corruption conviction. Da Silva hand-picked Haddad as the presidential candidate for his Workers' Party.
Brazilians spent months going to Waters' social media channels calling for him to include Bolsonaro's name on is his list purported neo-fascists.
The list includes U.S. President Donald Trump, British right-wing leader Nigel Farage and Hungarian Prime-Minister Viktor Orban, among others.
Bolsonaro is the only Latin American on Waters' list.
Several Bolsonaro voters put their tickets on sale for the next Waters' concerts, while more than 2,800 comments had been posted on the singer's Facebook channel debating the criticism Bolsonaro.
"Roger Waters, just sing your song. Don't put your finger where you don't know," said one post. "When you go to another country don't talk about politics, you don't know anything about Brazil or what happens in the country."
Another replied: "What is the matter losing a fan that has never paid attention to his lyrics and on his values? Bolsonaro is against everything that Roger and Pink Floyd was for. It's time to stand against xenophobia, racism, ***ism, homophobia and authoritarianism."