RAP HITS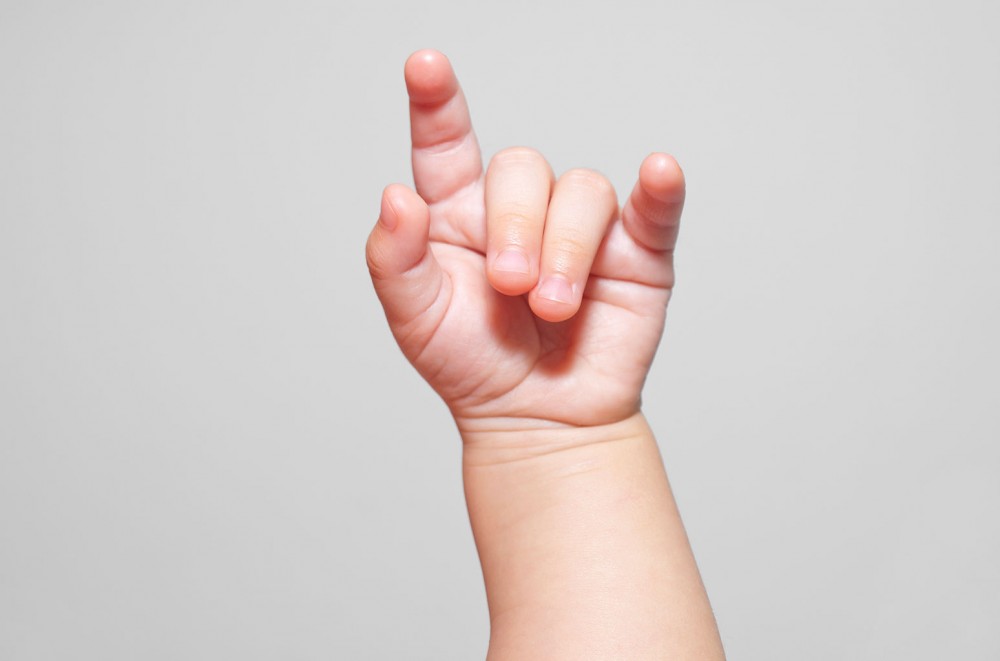 Drop Everything and Watch These Videos of Two Pint-Sized Metal Fans Who Rock Harder Than You Ever Will
Just because you don't drive (or stay up past 8:00) doesn't mean you can't shred with the best of them. The internet became obsessed this week with some short pants metalheads courtesy of a trio of videos featuring an adorable Slipknot fan drumming his arms off and a baby who seems to have nailed their audition to be the next singer for AC/DC.
The two clips of five-year-old Caleb proved that you're never too young to be the next-man-up in Iowa's masked metal crew. People flipped out over the video of the British kindergartener dressed up in a red jumpsuit and grey facepaint ripping some wicked air drums to "Psychosocial" at a British Slipknot show while his proud dad held him up.
In fact, he got props from actual Slipknot drummer Jay Weinberg, who later sent along a new snare drum for his protegé.
My MAN —————- https://t.co/i5SzPTnsRd

— Jay Weinberg (@jayweinbergdrum) January 18, 2020
He's got a bright future in drumming! Keep fostering his love for the instrument. Hey @SJCdrums, how about we hook up this young shredder Caleb with a new snare drum? —— https://t.co/kaPGDvQ2cC

— Jay Weinberg (@jayweinbergdrum) January 19, 2020
But wait, there's more: namely, a video posted of Caleb dressed as drummer Joey Jordinson tearing up the group's "Before I Forget" from Halloween. Kid definitely has skills, check out his YouTube page for his Linkin Park, Evanescence, Foo Fighters and Rush covers.
The other one is a bit of a stretch, but we'll give it to Ryan's dad for creativity. While the adorable baby doesn't, technically, sing AC/DC's "Thunderstruck," his dad managed to clevelry edit together enough coos and gurgles to make it sound like the lead single from the band's 1990 The Razors Edge album. "I recorded my son making baby noises, figured out the notes he made, and arranged them into 'Thunderstruck' by AC/DC," Matt MacMillan explained.
Enjoy.