RAP HITS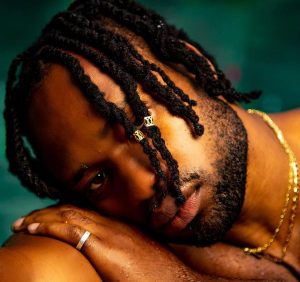 From Nigeria to the World: The Rise of OjayVibez as the Next Afro-Pop Sensation
orn and raised in Nigeria, OjayVibez's journey began with a leap of faith, a thirst for adventure, and a move to the United States as an early teen. His curiosity and adaptability made it easy to settle into his new environment, and his soccer skills landed him a scholarship after high school graduation. Little did he know that his true calling would soon be revealed.
As he ventured into college, his creative spirit found itself drawn to various artistic outlets. It wasn't long before his natural talent and keen ear for music led him to produce and occasionally feature on songs. Thus, the stage name "OjayVibez" was born, and a new era in the Afro-pop music scene began.
The music industry first took notice of OjayVibez with the release of his energetic Afro-beat single "Dance W Me." His unique sound, versatility, and contagious energy swiftly captivated audiences and caught the attention of influential hip-hop pages. With his career now in full swing, he followed up with the underground hit "Lobby" on SoundCloud, further cementing his position as an up-and-coming artist.
Recognizing the importance of refining his craft, he made a bold move. He decided to take a hiatus from music and head to Los Angeles, where he surrounded himself with the best in the business. For two years, he immersed himself in the local music scene, engineering sessions at studios around LA, networking with industry insiders, and honing his sound.
OjayVibez's triumphant return to the music scene came in the form of "SHAKALAKA," an electrifying Amapiano beat that announced his presence as a serious contender in the industry. Both fans and critics were mesmerized by his undeniable talent, propelling him to the status of a rising star in the music world.
Now, the stage is set for OjayVibez's highly anticipated debut EP, set to release on April 30th. This momentous event promises to solidify his position as the world's next pop star. With a unique sound, infectious energy, and unparalleled talent, OjayVibez is undoubtedly a force to be reckoned with in the music industry.
As we eagerly await the release of his debut EP, the story of OjayVibez's meteoric rise from humble beginnings in Nigeria to the cusp of global stardom is a testament to his determination, passion, and raw talent. It's a journey that has taken him from Nigeria to Los Angeles and now to the world stage, where he stands poised to make his mark as the next Afro-pop sensation.
So, as we bear witness to the rise of OjayVibez, we can't help but feel inspired by his relentless pursuit of greatness. With a bright future ahead and an ever-growing fan base, the world cannot wait for the next chapter in the captivating story of OjayVibez—the Afro-pop sensation who defied the odds and captured the hearts of music lovers everywhere.
Don't miss out on the next Afro-pop sensation! Follow OjayVibez on SoundCloud and be the first to stream his highly anticipated debut EP on April 30th. Available on all major streaming platforms!